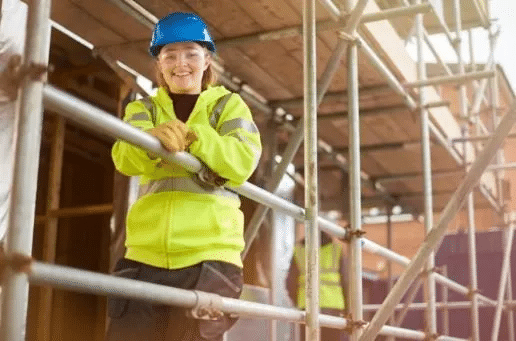 Searching for 'Scaffolding Companies Near Me'? Our Top Tips For Finding Reputable Scaffolders in Your Area
Most construction jobs require scaffolding, which means you need to find a professional and experienced scaffolding team who can help – even one of London's most iconic landmarks, Big Ben, required scaffolding for its estimated 61 million pounds repairs. In fact, scaffolding has many uses such as domestic work, commercial projects and even in entertainment venues such as arenas and concert halls.
However, when searching for reputable scaffolding companies in your area it can seem like a minefield – but it doesn't have to be. With a few top tips you'll know exactly what to look out for, where to find the right kind of contractors and how to find the best deal.
Whether you've worked with a number of tradesmen and would like a few top tips to make the search easier, or you've never done it before, this blog will help. So, read on to find out how you can find repeatable scaffolders in your area.
How to find professional local scaffolding companies?
Scaffolding is an important part of any project that involves working at height. It enables workers to safely move around the building and efficiently get on with work – without this, many projects wouldn't be able to be completed. Try not to rush the process as you may end up overlooking important factors that could majorly affect your project, by following some sensible steps, you can find the right scaffolding company for your needs and ensure that they're reputable too.
So, how should you go about finding a reliable scaffolding rental company? Below we explain some easy ways that you can ensure you find the right people for the job.
Look in the right places
To start with, you need to look in the right places when searching for construction companies. If you're looking for local scaffolding services then there are several ways that you can find someone reliable. Your first port of call will probably be the Internet, as a quick search should reveal a number of local companies who can help.
You could also look out for notices in your local newspaper, advertisements in windows and radio ads. Websites such as Checkatrade are also good, as this site provides a directory of recommended, vetted and monitored tradesmen for free. All you need to do is search for the trade you're looking for, enter your postcode and you'll be provided with a list of relevant options for you to look at. Each tradesman or company with have an average score based on previous reviews in areas such as reliability, courtesy and workmanship, as well as self-written reviews by customers.
Ask about their services
The last thing you want to do is hire a team and later find out that they don't specialise in the type of scaffolding you need! Make sure you don't just pick the first company you come across, without looking into them properly. Instead, take a look at their website or give them a call to ensure they offer exactly what you need – perhaps jot down the most important points so you don't forget anything! If you decide to use a website such as Checkatrade, one of the most useful features is that each company has a detailed list of their services on their profile so you can see exactly what they do.
Once you've found out about the range of scaffolding they can provide, you have a good basis to move on from. You may be able to find testimonials of their previous work for you to refer to and this will give you a good idea about how their experience is relevant to you.
Here at Hi Point Access, we have a range of services to suit all projects. We can help with everything from mobile scaffolding and lightweight scaffolding to traditional scaffolding and building maintenance. For more details about what we do, contact us today and find out more.
Get recommendations and read reviews
Finding the right company can feel a little daunting, especially with fears about rogue traders and not getting the best deal. But, one way you can avoid this is by getting recommendations from people you trust such as your friends, family and even your neighbours – this way you can ask as many questions you like and get honest feedback about their work. Sometimes it's about who you know not what you know, so getting some inside information is a good place to start.
You might also think about reading online reviews of some of the companies you've shortlisted. However, while online reviews can be very informative, since everyone's opinion is subjective and each client has a different experience, it's important to bear this in mind. Having said that, a stream of recurring positive feedback is probably a sign that the scaffolding company is reliable and produces good-quality work, just as a large amount of negative feedback is something you think be aware of so always go with your first instinct.
Another way of finding out more about their previous work, is to ask them directly for contact details of their previous customers. Not all companies will provide this information as they may already have reviews on their site, however, it may be worth asking. Getting a couple of references means you can contact these people and find out how satisfied they were with the work.
Get a range of quotes
To find the best deal you should always get more than one quote. While your first quote may seem reasonable, until you have something to compare it with you wont know for sure. Gathering at least three quotes gives you enough information to go off, but be sure not to just base your decision on cost. You also need to consider other factors such as their attitude, openness, honesty and your overall first impression – you need to feel comfortable with this person being in your home or business so it must be someone you feel like you can trust. Be aware of tradesmen that are too pushy or try to confuse you with technical jargon, you should never feel pressured into hiring someone you don't feel comfortable with.
Getting a range of quotes means you can consider the pros and cons of each company before making your final decision. If you're working to a budget then you should try and stick to this, however, sometimes spending a little bit more will provide you with better service and more peace of mind. Once you decide on the company or tradesman, make sure the quotation they provide you has the exact details of the work they plan on doing. This should include start and completion times and agreed pricing before they start work, and ensure that they include VAT so you aren't shocked by any additional costs. Never pay anything upfront, always pay on completion, however, some larger projects may be paid in stages.
Hi Point Access: Professional scaffolding hire in South Yorkshire
Here at Hi Point Access, based in South Yorkshire and Derbyshire, we offer a range of scaffolding services including the installation of traditional scaffolding, indoor scaffolding and mobile scaffolding. Following scaffold regulations, our professional team work to the highest standards ensuring that they meet your needs. Whether you need scaffolding for home renovations, commercial repairs or another type of project, we can help. Get in touch today for more information.