MEWPs Hire Sheffield
Quick & Easy Access Up To 27 Metres
MEWPS (Mobile Elevating Work Platforms), sometimes referred to as mobile access platforms, offer an incredibly adaptable and flexible access solution for a wide range of purposes. They can help you reach up to 27 metres, ideal for projects that require working at great heights.
Hi Point have provided MEWPs in Sheffield for a wide range of projects including stadium work at Sheffield United and Sheffield Wednesday. Unlike scaffolding, MEWPs provide a flexible option that allows you to manoeuvre around projects efficiently, perfect for short jobs or emergency tasks. We have two kinds of MEWPs suitable for different purposes, contact our team to find the right solution for your project.
Why Choose A MEWP?
MEWPs offer a convenient alternative to fixed scaffolding, enabling you to reach a greater range of areas without the need for fixed scaffolding construction. Here are some examples of jobs where you may consider using a MEWP:
Building maintenance at heights, including window cleaning, roofing repairs or renovation
Fitting lights, electrics or CCTV at height, enabling you to move from one area to the next in a safe manner
Fitting or removing temporary or permanent signage at any height
If you're unsure which of our MEWPs is suitable for your job or project, contact us today and we'll help you find the best solution to your problem.
Why Choose Hi Point?
Our expert team has over 30 years of experience within the access industry, meaning you can be confident you are in safe hands with Hi Point.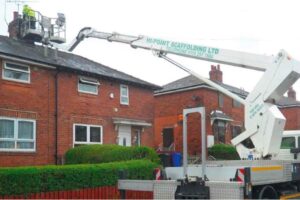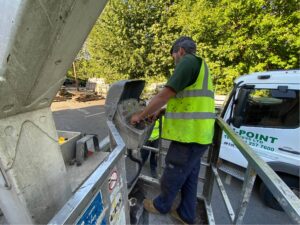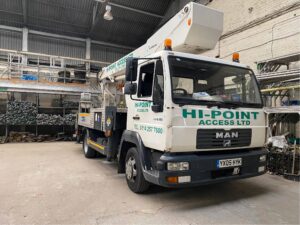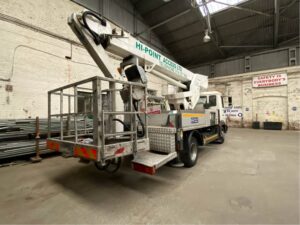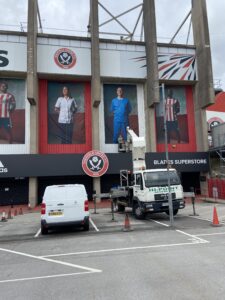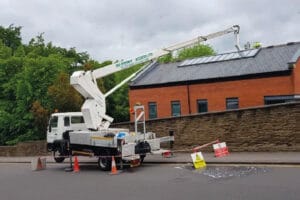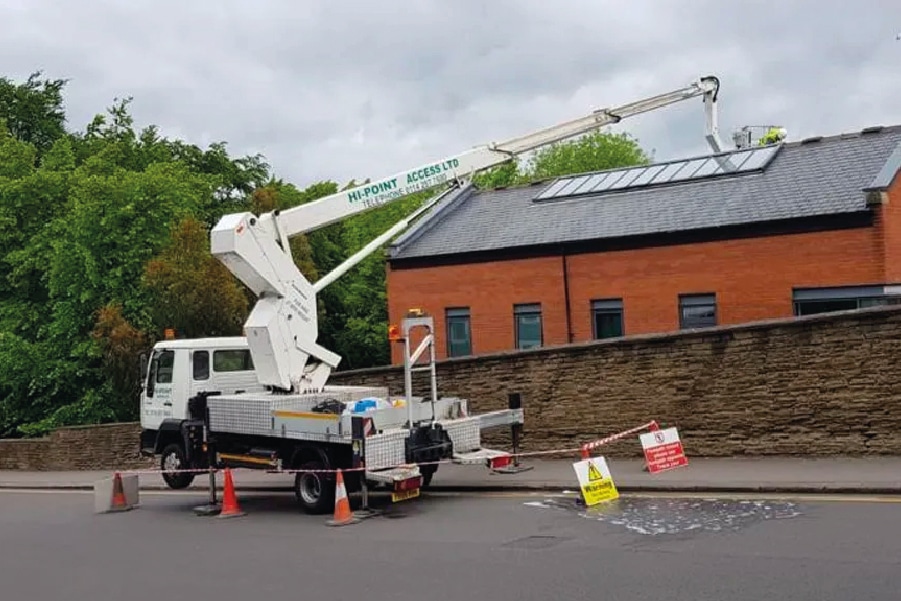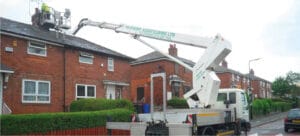 /
Tracked MEWP Specifications
The
LEO 15 GT
is a narrow, short crawler offering tracked access. Advantages of this MEWP include: –
Self propelled rubber crawlers
On the spot swivel via contra-rotation of crawlers
Genuine one-man operation
All functions controlled from basket
Minimal ground pressure, therefore can be used anywhere
Powerful Honda engine
230-volt power for indoor use
High stability in basket due to double strength construction
Very flexible because of jib
Very high operating stability because of height and width adjustable crawler undercarriage
Telescopic upper boom