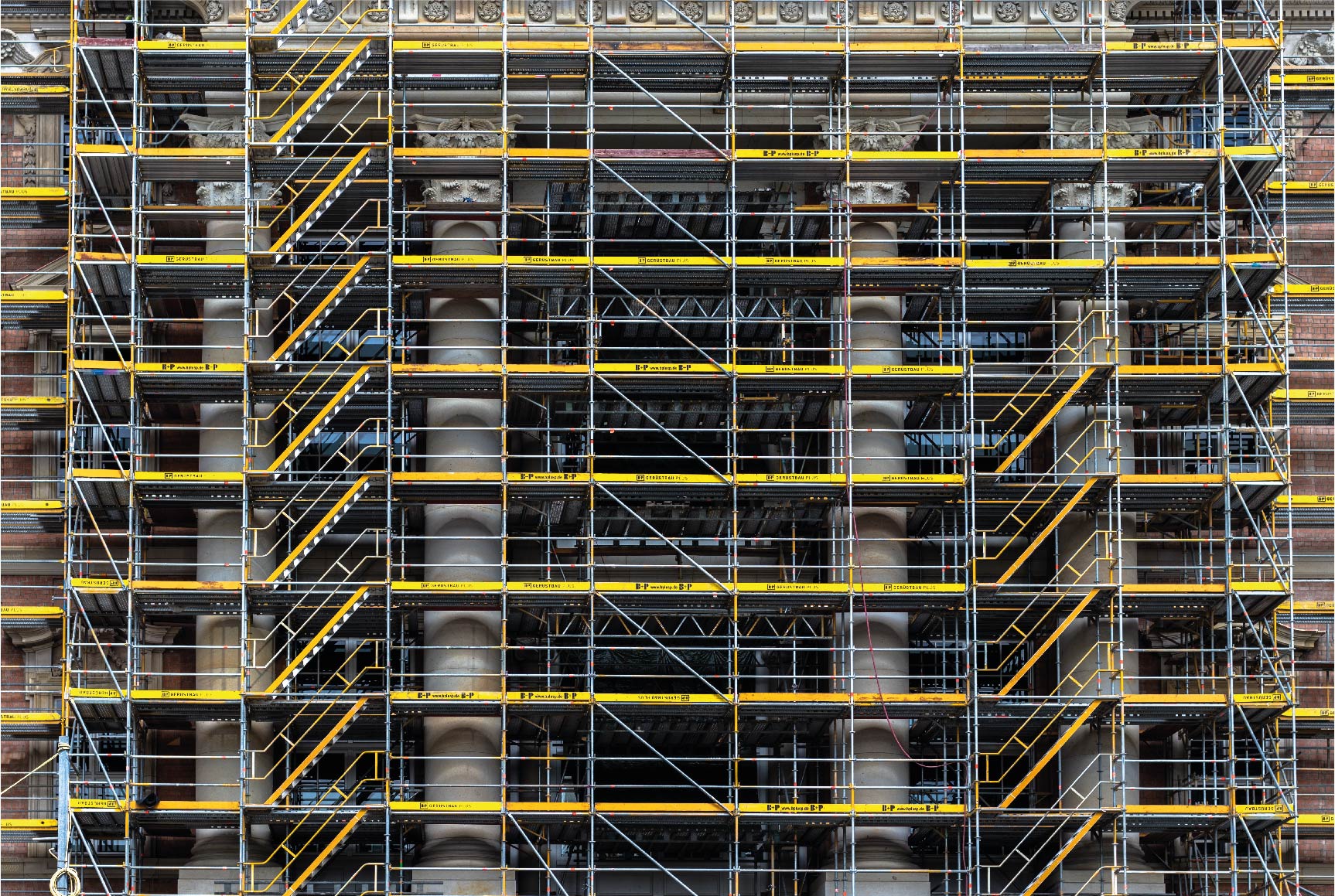 Key Reasons to Hire Scaffolding
While it may be possible for smaller and less complex building projects to be completed without scaffolding, it is advisable for most construction projects to hire scaffolding before building work begins.
What is scaffolding?
Scaffolding is the term for temporary structures that are used to support a building team during the construction stage of a project. These structures are also used during repair and maintenance of buildings. Not only can they support workers, but they can also be used to lift construction materials and equipment.
Hiring a reputable scaffolding company is advisable if you want your project to run smoothly. They will be able to offer multiple services, from the build and erection of the scaffolding to taking it all down and storing it. These are skills that it can take a while to learn, and attempting to take on the task without professionals could lead to issues down the line.
Working with scaffolding is best left to the professionals for a number of reasons. From the safety of your workers to the security of your materials, you'll be glad you did.
Benefits of using scaffolding
Here are some of the key reasons why you should seriously consider hiring an experienced scaffolding company:
Renting scaffolding makes your construction project much safer
One of the most important reasons to look for a good scaffolding rental company is for safety purposes. Professional contractors will be able to ensure that all workers on your site are safer throughout the project. Their scaffolding will be well designed by expert engineers and will be thoroughly checked to ensure safety. Other than your workers, all your equipment and materials will also be kept safe and well supported.
An experienced scaffolding rental company will also be able to offer site audits and inspections along with reports. This can help guarantee safety and give you some peace of mind that your construction will be completed without any damage or accidents.
Remember, not only could an accident harm a worker, but you could also potentially face legal consequences for not providing builders with a safe working environment.
Scaffolding hire includes the rental of helpful tools
If you're looking at different companies to hire scaffolding, ask what other tools they have to make your construction project more efficient. Many companies will also offer scissor lifts and genie lifts. These mobile work platforms will help your workers access high areas that would otherwise be extremely difficult to reach.
Scaffolding hire will help to ensure that your project is completed on time
A building project that runs over schedule can be one of the most expensive and frustrating things for any construction manager. Hiring a scaffolding company will help ensure that your project runs without any delays. To make sure there are no issues, work with a reputable company that has the experience to guarantee a smooth operation.
Worried about the scaffolding hire cost? Although you should look for a fair price, you ultimately get what you pay for. If you don't work with the right team, there could be major issues that hold up the building work, which could mean that it's more expensive in the long run. Any complaints or accidents as a result of faulty equipment could also delay the whole project. Invest a bit more to hire the best company for your needs.
Scaffolding hire is customisable to your needs
Getting pre-built scaffolding will mean you're stuck with a generic design. You can't be sure that this is right for the needs of your specific project. Many top scaffolding rental companies will have in-house engineers that can create a bespoke scaffolding solution for your project. Scaffolding that has been designed with your building project in mind will result in a much more efficient and safe project.
Quality equipment
Opt for a reputable team of scaffolding contractors and you'll receive only high-quality equipment for your project. Any good scaffolding provider will know which materials provide you with the best support.
You'll also be insured in case of issues. If you experience problems with your scaffolding, you'll be more protected if you hire a well-known company.
You can request that your scaffolding structures are professionally built
Not only can a scaffolding company provide you with the structure you need, but they will also be able to provide you with trained workers to put it up. They will have the necessary experience to erect scaffolding in a safe and efficient manner. This saves you the hassle of having to find and recruit specially trained workers for this purpose.
Some scaffolding companies also provide training
If your building project is particularly complex, a scaffolding rental company may also be able to help with extra hands on deck. You can get supervisory members of staff to train your workforce to assist with the build. They may also be able to provide staff who can oversee the process of scaffolding in its entirety.
Looking for crane operators or extra drivers? When you're getting quotes for the scaffolding hire cost, check what other services the company can provide that may ease the running of your construction project.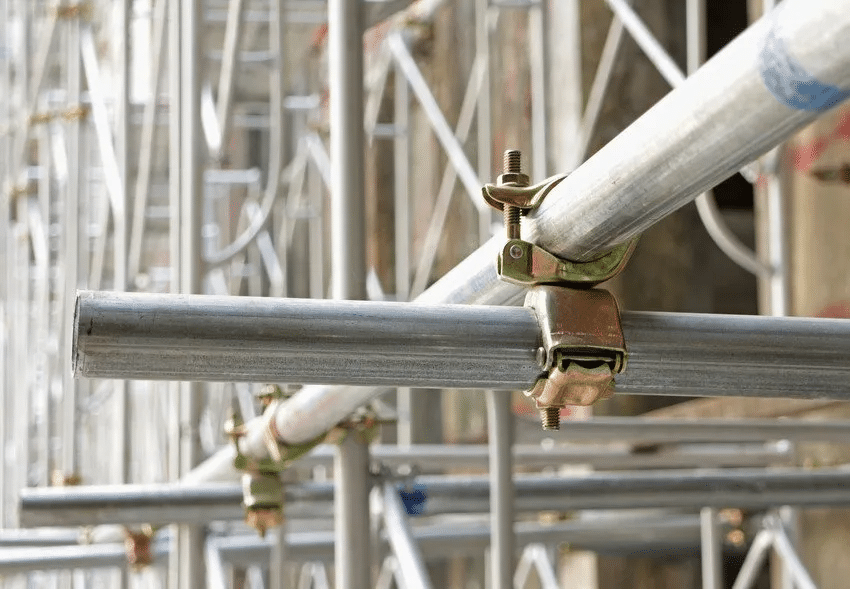 Get your scaffolding structures professionally dismantled
Most scaffolding hire businesses will also dismantle your structure for you. Now, this can be a tough and time-consuming task. You'll be glad to have the assistance and expertise of trained workers who can take it down safely and efficiently. This also means that your own workers don't need to spend time figuring out how to disassemble the structure. They can simply move on to the next construction project.
If you're looking for storage for your scaffolding structures, you can find a local company to transport it and store it safely for you. They'll have the necessary experience in handling structures like this, as well as the storage space to hold any large platforms without damaging them.
Legal protection
There are now many legal requirements in place for the protection of construction site workers and passers-by. Working on high and complex building projects comes with many risks. By hiring professional scaffolding services you're not just protecting the safety of your workers – you're also protecting yourself from legal consequences.
The Work at Height Regulations 2005 stipulates that scaffolds need to be designed, put up and dismantled by trained workers under the supervision of experienced managers. A professional scaffolding business will ensure this is the case.
Increase business opportunities
If you're a builder, you'll know that not every job you're hired to complete will be on the ground floor of a property. In many circumstances, you'll need to work at height to get the job done. This is especially true if you specialise in roof repairs or rendering, and will, therefore, need a way of accessing the highest points of a building safely, efficiently, and professionally. That's where scaffolding comes in. When you hire scaffolding services, you'll be able to take on a wider range of jobs which, in turn, will help you expand your client base, improve your reputation, and help you make more money.
These jobs include:
Roof repairs, installations and maintenance work
The highest point of any building, whether that's domestic or commercial, is the roof. If you're working on a flat roof, you may find that you have easy access to the parts you need to work on, however, with pitched roofs and other styles you will almost certainly require scaffolding services. Scaffolding provides stability when you need it most, and opting to do without it when tackling a roof repair or installation is simply not an option.
Rendering
When you're plastering the side of a building, you'll need stable footing to ensure that you complete the job to the best of your ability. Scaffolding is essential in this case, as you'll need access to all external walls and somewhere to keep your materials while you get to work. A ladder may seem like a cost-effective alternative to scaffolding, but the reality is that you'll need to keep mounting and dismounting to reach your tools and finish the job.
Loft conversions
Are you preparing to help a homeowner transform their dusty old attic into the loft of their dreams? If yes, it's time to start considering scaffolding services. When you're working on someone's home, professionalism is absolutely paramount. You don't want to be traipsing through their personal space carrying dust sheets and building tools or having to knock on the front door every time you need access to the attic. By using scaffolding, you can ensure that you and your team of contractors have easy access to the area that needs work, all while prioritising your own safety.
Window replacements
Unless you're working with ground floor windows, scaffolding will be an essential apparatus for window repairs and replacements. In this situation, it simply isn't an option to trust a wobbly ladder. This may be okay if all you're carrying is a paintbrush, but when you're dealing with large glass window panes and specialist tools, you'll need to make sure that you have a stable platform to work on and set your tools down.
Scaffolding hire in South Yorkshire and Derbyshire with Hi-Point Access
At Hi-Point Access Ltd., we offer a wide range of different types of scaffolding. This includes traditional as well as lightweight scaffold towers, and both indoor and mobile scaffolding. We also mobile elevating work platforms (MEWPs) and scissor lifts for difficult to reach spaces.
By renting our equipment, you can have complete peace of mind that you're getting safe and reliable structures for your project. We'll work closely with you to understand your project needs and provide a structure that is a good fit for your project and site. Get in touch with our team for your scaffolding needs, and we'll respond to your enquiry as quickly as possible.