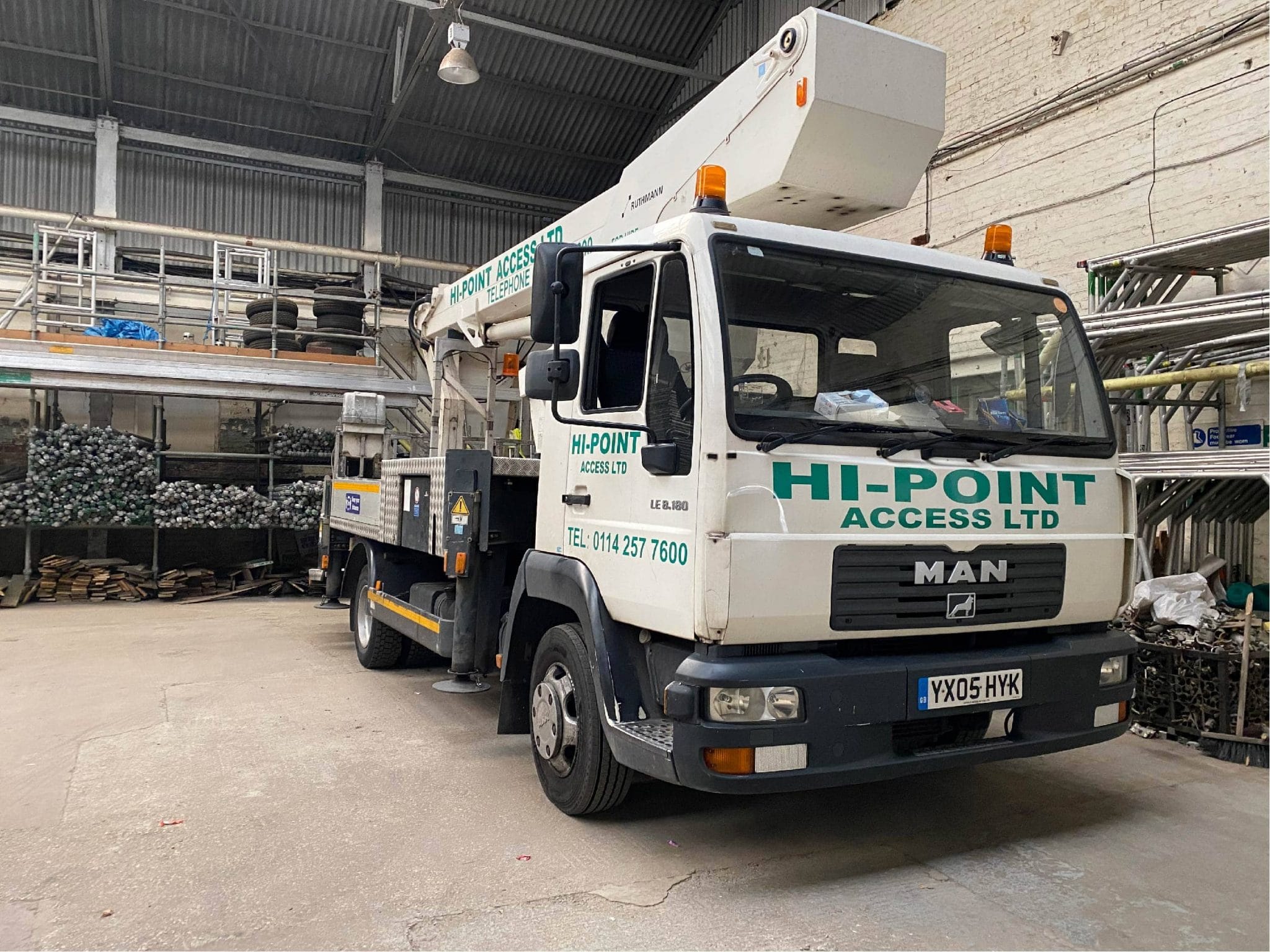 A Guide to Mobile Elevating Work Platforms
If you work in construction, then you'll know that there are some jobs where using a ladder is simply not practical or safe when it comes to reaching high up areas. Equally, some jobs require access to tight spaces and constructing scaffolding might not be possible or worth the time. This is where mobile elevating work platforms (MEWPs) come in, allowing you to reach all areas of the site without putting yourself at risk. If you've not come across or used MEWPs before, and wonder how it can help, see below for a handy overview.
What is a MEWP?
A mobile elevating work platform is a mobile machine used for working at heights, which includes a work platform with controls, an extending structure and chassis (base frame). There is also a metal cage or protective barrier around the platform for safety.
MEWPs come in a range of shapes and sizes, and are known by various alternative names including vertical lift, cherry picker, scissor lift or access platform. They can be extended to various heights, with many reaching 60 metres or more.
There are many different MEWPs available for hire in the scaffolding industry today, however, they usually fall under one of the following three categories:
Unpowered
These platforms have no motive force and often need to be pushed or pulled manually or carried by a vehicle in order to be transported. If small in size, these platforms are usually fairly easy to manoeuvre and transport from A to B.
Self-propelled
As the name suggests, self-propelled platforms power their own movement and will often be able to move freely throughout a construction project. However, for safety reasons, they will need to be transported to the construction site via a vehicle. These platforms can be electric or gas powered, or a hybrid of the two.
Vehicle-mounted
Many work platforms are mounted onto vehicles such as trucks, making them easily transportable. The vehicle also contributes extra stability for the work platform and can also act as a portable workshop for the task at hand.
Types of MEWPs
Whilst there are many different MEWPs on the market today that vary in design and functionality, some of the most commonly used ones are as follows.
Scissor lifts
A scissor lift MEWPs consist of a platform that sits atop folding supports that are arranged in a criss-cross pattern. When pressure is applied to the lowest pair of supports, the supports will stretch, propelling the platform upwards and giving construction workers the height they require. Scissors lifts can be self-propelled or vehicle mounted, and they are able to support the weight of both a construction worker and their tools and equipment.
Boom Lifts
A boom lift (also known as a cherry picker) is a MEWP that consists of a platform that's attached to a jointed crane which is supported by a floor-level base. Again, these lifts can be self-propelled or vehicle-mounted and the lengthy crane allows construction workers to access tight corners and other hard to reach areas. They can also reach amazing heights, rendering them useful for a variety of different construction and maintenance projects.
Push around vertical lifts
Commonly referred to as personal lifts, these are ideal for simple, straightforward maintenance jobs at perhaps a lower height. They are unpowered lifts and, as the name suggests, they need to be manually pushed from A to B, however, they are usually on wheels so that they can be moved with ease.
How can MEWPs be used?
A MEWP is used for working at heights and gaining access to parts of a construction site that might not be safe , or aren't possible to reach with a ladder or regular scaffolding. MEWPs are used in a variety of industries, but are predominantly used in construction and warehousing, and allow workers to bring all their tools or heavy equipment up high with them; something that isn't possible when using ladders. MEWPs are also used in the film industry- for filming high level wide shots, views over obstructions and providing high level lighting.
Legal requirements of MEWPs
Anyone operating an MEWP needs to hold an appropriate International Powered Access Federation (IPAF) licence. Operators also need to check that any equipment used for work at height has been properly inspected and maintained. It should have a safety inspection certificate issued within the past six months.
Health and safety with MEWPs
As with any construction equipment or when working at heights, workers using MEWPs should be properly briefed on health and safety measures. Precautions to reduce the risk of accidents include using MEWPs on firm, level ground, making sure the platform is fitted with effective guardrails and using a harness for extra security against falls. Daily visual checks and regular inspections and services are also vital to ensure the machinery is operating efficiently and safely.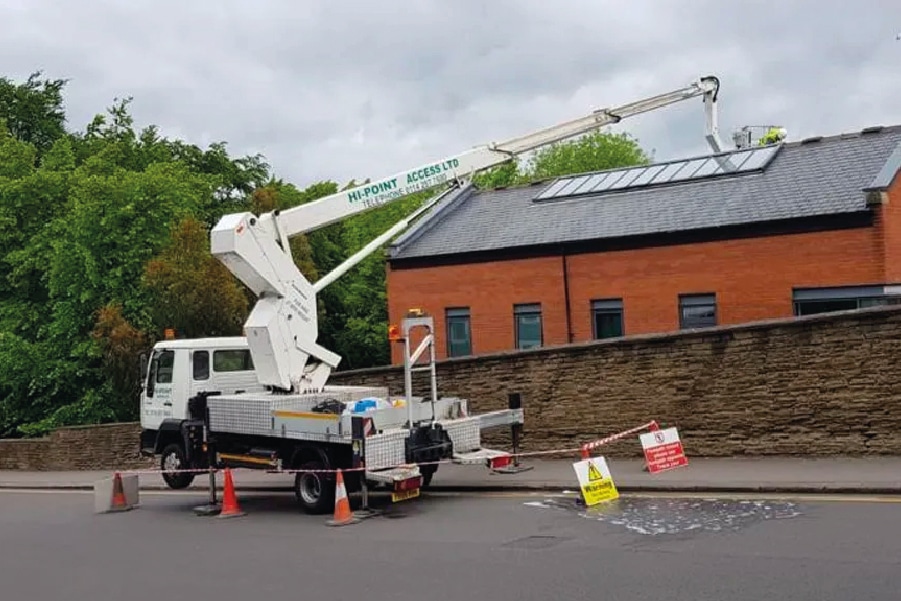 Benefits of using MEWPs
Below are some of the key benefits of using mobile scaffolding towers, and why you might consider hiring MEWPS for your next project.
Portable & easy to transport
MEWPs are not complex structures and are fairly easy to get set up if you hire a company with experience. If they're on the larger side, they can be towed to your site, or they can also be mounted. Their mobile nature makes them really handy and flexible to move around, even once they are on your site.
Safe to use
Mobile scaffolding towers are one of the safest types of scaffolding to use in construction. As you don't have to dismantle them, the risk of your workers sustaining injuries during this process is minimal. Unlike fixed towers, which are constructed with planks running lengthwise to give workers space to move around, mobile towers are much smaller in comparison. However, as a result of this, they're designed to give workers space to keep their tools and are built with safety rails to prevent them from falling off or dropping their equipment. Precautions like these make mobile scaffold towers a particularly safe type of scaffolding for construction workers to use.
Internal and external uses
If you're working on interior build, you can hire MEWPs which are designed specifically for use inside and work well in tighter spaces. These lightweight platforms can be used internally without causing any damage to your floors or other interiors. They're small and mobile enough to fit through doorways with ease.
MEWPs can save you money
As mobile elevated work platforms are designed to increase the efficiency and speed of your workers, they can actually boost productivity and enable your company to take on more projects. Although there is, of course, a cost associated with hiring them, this can be viewed as an investment as they result in a more efficient team of workers.
MEWP hire at Hi-Point Access
If you need a MEWP for your next job, give Hi Point Access a call. We supply a range of high-quality mobile elevating work platforms for hire, including scissor lifts, low-level access platforms, and more. Safety is our priority, so no matter how high you need to be elevated, or what tools you need, we'll have the right platform for you. Visit our website today to see how we could help you with your next project.