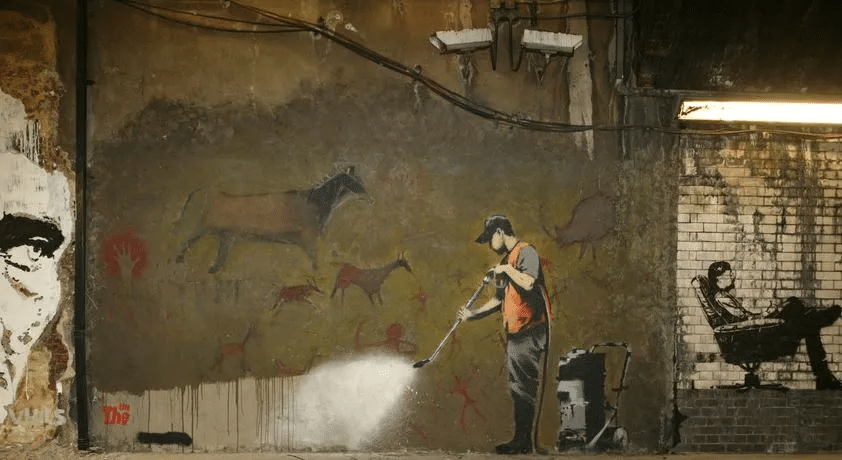 Impressive Street Art Around the World
Street art is no longer considered a nuisance or as vandalism; in fact, it has become an artform all of its own, often portraying powerful political, social and environmental messages to bystanders. You can find thought-provoking murals in cities all over the world, but here are some of the most impressive pieces and locations where you can find impressive street art:
Meat House, Berlin, Germany
In the area of the former Berlin Wall, you may stumble across a curious mural. Right next to the Berlin Wall memorial, you'll find a strikingly realistic painting of a raw piece of steak, which appears to be being neatly sliced with a large carving knife. It is a perfect metaphor of the division of East and West Berlin from 1961-1989- these significant dates are engraved onto the knife as a reminder of those painful years.
The Greatest of Mysteries, Dubai
Street artist Marwan Shakarchi, aka myneandyours, created a star-studded universe in a carpark in Dubai. As cars enter and exit, they will notice a huge cobalt-blue spaceman, with reflections of clouds with faces in his helmet (myneandyours' signature). Surrounding the astronaut, there are thousands of tiny stars, as well as stylised graphics of planets and the solar system.
On/Off Switch, Katowice, Poland
As part of the Katowice Street Art Festival, street artist Escif created an impressive image of a humungous on/off switch on the side of a block of flats. This huge mural truly plays a trick on the eye, as it almost looks 3D. Escif chose to keep the colours monochrome, making the artwork all the more striking.
The World is Burning, São Paulo
The streets of Sao Paulo in Brazil are lined with eye-catching street art, however, this particular piece has a strong political message to match the bold colours. It's a nod to the catastrophic effects of climate change and how the increasing warmth of our planet is causing ice caps to melt, leaving polar bears struggling to survive.
Brick Lane, London
Brick Lane in Shoreditch is world-famous for its street art and it's not uncommon to notice remarkable new murals popping up all the time. Every alleyway, corner and corrugated iron door seems to have some sort of artistic appearance, from urban, graffiti-style pieces to beautifully detailed line drawings.
Banksy's art, Bristol
Banksy is the world's most elusive street artist and despite painting all over the world and pulling some pretty impressive public stunts, he has managed to conceal his identity. Bristol is where he first took to the streets with a spray can and is home to some of his most famous art like The Girl With the Pearl Eardrum, Well Hung Lover and Mild Mild West. In order to create large-scale street art, there is no doubt that some of these artists would have had to enlist the services of a scaffolding company, either to install scaffolding or to hire MEWPs. At Hi-Point Access, we offer both of these products, so get in touch with us today to create a beautiful piece of art in your community.