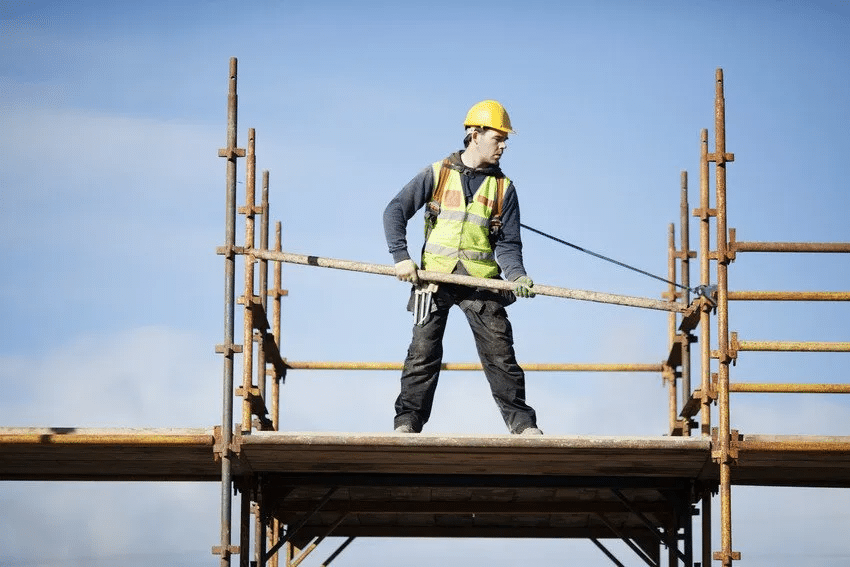 A Day in the Life of a Scaffolder
As vital cogs in the construction industry machine, a scaffolder is essentially someone who erects and dismantles temporary metal structures, allowing other workers to carry out their job. These metal structures are normally around buildings and built to a great height, and their primary role is to ensure the safety of those working at height with machinery and tools.
As expert scaffolders, we've put together a blog that explores a day in the life of a scaffolder. From day-to-day tasks and the environment they're expected to work in, the job is varied.
Day-to-day tasks
Depending on the project, the daily roles that a scaffolder may need to complete include:
● Loading and unloading the correct type of scaffolding and number of poles to and from a lorry
● Creating a stable base on the ground for the scaffolding to be built upon
● Building up scaffolding poles and structures, using horizontal poles to attach them and including a ladder (or more, depending on the size of the project) so workers can climb up and down and access the workstation
● Fixing the scaffolding to a building securely
● Laying planks (usually wooden) across all scaffolding to form a floor for workers to work on
● Fixing guard rails and safety nets to ensure that workers are safe and won't fall
● Taking down scaffolding quickly and safely once a job is complete

Product and scaffolding knowledge
A scaffolder will also need to be able to recall the different types of scaffolding and which would be suitable for each project. The types of scaffolding include:
● Traditional scaffolding
● Lightweight
● Indoor
● Mobile

Working environment
The working environment is highly varied for a scaffolder. From grafting on a demolition or construction site to working from the office or visiting clients, a scaffolder may get to travel to different parts of the UK and get to work on different types of buildings.
When the project begins, the work will involve working at height and usually outdoors. It will be physically demanding, dirty and a scaffolder may have to work in all weathers, rain or shine. Scaffolders also have to wear safety clothing, also known as PPE.
At Hi Point Access, we are experts in all things scaffolding and can provide professional scaffolding services. From supplying scaffolding for projects to training the scaffolders of the future, we can help. Contact us today for more information regarding our services today.