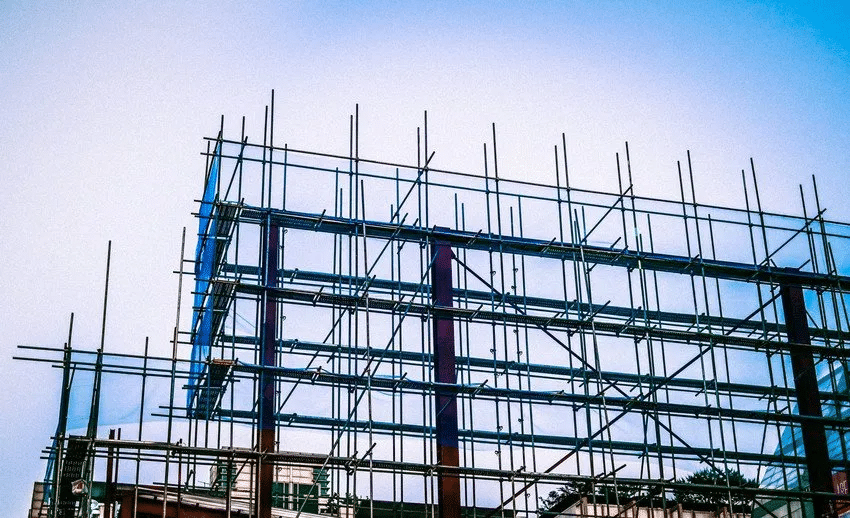 How Can Scaffolding Business Become More Eco-Friendly?
The world is under pressure to make a change to reduce negative impact on the environment. With the planet's resources dwindling quickly and temperatures on the rise, there's no question that we all need to do our bit for the environment, including businesses.
So how can scaffolding companies become more sustainable? Scaffolding companies can become more sustainable by training their staff, planning ahead and using sustainable or recycled materials in projects. Lightweight scaffolding made from aluminium is an effective way to reduce the amount of carbon emissions produced when transporting between projects.
Read on to discover our tips for making your business more sustainable and why it is important.
How can Scaffolding Businesses Become more Environmentally Friendly?
While there's a great deal that governing bodies and large-scale organisations can do to improve sustainability, there's still lots to be done on an individual level. Businesses must reevaluate their behaviour and make sure they're making a significant effort to minimise their waste output and carbon emissions, as this will lead to great change. This is especially true for those who work in the construction industry, from scaffolding companies to architects, as construction waste is one of the highest contributors to the world's wastage problem.
Here are our recommendations for improving sustainability within your business:
Employee Training
When it comes to making any kind of change to your business, it's essential to make sure your employees are on board to achieve results. They can bring new ideas that you may not have considered and by training them on sustainability and its importance everyone works towards the same goal. In your office you can introduce new recycling bins and encourage your employees to use them, or place restrictions on how much paper is printed each week.
In the construction industry, employees often have to travel between sites, meaning situations arise where the greenest option is simply not available. This is where a plan of action can be helpful to help employees wherever they are working.
Plan Ahead
For companies in construction, including scaffolding contractors, the key to minimising environmental impact is to plan every project in detail. By evaluating exactly what materials will be used, how many workers will be needed on site and how many vehicles will be required to transport equipment and team, you can identify areas where your company could become more eco-friendly. For instance, you may identify that the number of vehicles you are using to transport scaffolding to sites can be reduced.
Additionally, planning ahead will give you the opportunity to consider how many building materials are used on jobs to minimise your waste output. After all, the last thing you want is to have to dispose of large volumes of aggregates, cement or insulation. If you do end up with an excess of building materials, consider recycling them where possible or using them for a future project.
Utilise Sustainable Materials
Whether you're laying a new roof or building a brand new house, there's no doubt that you'll need large quantities of construction materials. While this is inevitable, the manufacturing of such products has an undeniable impact on the environment and steps to lessen the number of virgin materials exploited during the process should certainly be taken.
Encouraging clients to opt for sustainable materials is another great way to reduce your environmental impact and minimise how many resources your company uses. Millions of tons of concrete are disposed of every year as a result of construction projects, so finding a sustainable alternative is one of the quickest ways to make a difference. There are many great alternative materials available for use in construction, including:
Bamboo
Wood
Recycled aggregates
Recycled plastic
Mycelium
Timbercrete
Use Lightweight Scaffolding
Before scaffolding can be erected for a construction project, the scaffolding poles and accessories are transported to the site via trucks, and are then dismantled and taken off again to start the next project. Limiting the number of trucks used to transport scaffolding to and from each site is a great way to reduce your company's carbon emissions.
If the option for lightweight scaffolding is available for your upcoming project, then it's highly recommended to do so. Due to the design of aluminium scaffolding, it is much lighter than traditional types and meaning it can be transported between sites easily. Fewer journeys will need to be taken as you'll be able to fit more scaffolding poles and accessories on each vehicle, and your company's trucks will inevitably use less fuel when transporting lighter equipment. Of course, there are some circumstances where using lightweight scaffolding won't be suitable, but it's good practice to consider how different types of equipment can lessen your environmental impact.
Drive Efficiently
Following on from the previous point, make sure that your fleet is driven efficiently to reduce your carbon footprint. When you work in construction, there is no efficient alternative to driving, especially when you're transporting heavy equipment such as scaffolding. Trucks and vans are imperative to companies within the construction industry, however it's no secret that transportation is a significant contributor to air pollution and carbon dioxide emissions.
There are many techniques for driving efficiently, including:
Maintain a consistent speed
Accelerate gently and avoid sudden jerking movements
Avoid braking suddenly and leave enough time to decelerate steadily
Limit how much weight your vehicle carries, as heavy vehicles use less fuel – e.g. by using lightweight scaffolding
Don't "idle" your trucks and lorries – if you've stopped the vehicle, make sure you switch the engine off
To reduce your fuel consumption and energy usage, it's important to educate your workforce on how to drive efficiently. This may seem like a small change to make, but it'll certainly make a difference over time. Eco-friendly driving is something that all vehicle owners are being encouraged to do, but is something that's particularly important if you run a fleet of lorries or trucks that are transporting goods back and forth five days a week. You could also introduce a carshare system, especially if they will be travelling to a number of sites in one day for employees to further reduce the number of vehicles used by the company.
Avoid Disrupting Wildlife
When working in construction, it's important to make sure that you limit how much your company disrupts the local environment with regards to wildlife. For instance, if you're putting up scaffolding in an area surrounded by trees and hedges, you should do your utmost to protect all forms of wildlife. Avoiding disturbing bird nests or damaging any nearby vegetation is a great way to minimise your environmental impact on the local area and maintain a positive business reputation.
Keep the physical environment in mind and take all necessary steps to avoid disrupting nearby wildlife, especially when working near water sources, forests and so on. Making sure that all waste is collected and recycled at the end of a project, educating your employees on the importance of respecting wildlife, and trying to avoid erecting scaffolding in areas where the ground is particularly vulnerable are all essential steps in reducing your negative impact.
Why is Sustainability So Important for Your Business?
There are only a finite amount of resources available on the planet so everyone must make a significant effort to use sustainable materials and improve efficiency. Protecting wildlife, including plant and animal species, is essential in ensuring the longevity of the planet and future generations.
Businesses have a responsibility to encourage both staff and customers to improve sustainability, for example by using recyclable materials in their packaging. As the construction industry is currently responsible for a large portion of waste products, it is especially important for those involved to turn this around.
Sustainable Scaffolding at Hi Point
As scaffolding specialists based in Sheffield, we supply high-quality aluminium scaffolding solutions to customers across South Yorkshire and Derbyshire to assist them with a whole range of construction projects. For more information about our sustainable scaffolding, please don't hesitate to get in touch with our team of scaffolding specialists today.