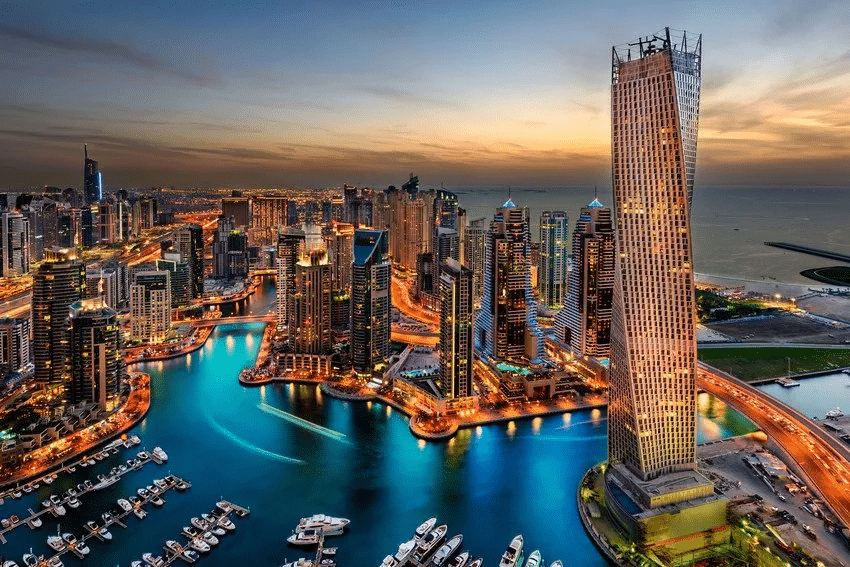 Some of The Largest Construction Projects in The Persian Gulf
It's no secret that the states in the Persian Gulf are flooded with money; the streets are practically lined with gold which has led to these nations becoming hotspots for both tourism and emigration.
Countless Brits are emigrating over to cities like Dubai looking for work and much of this excitement is down to the gargantuan construction projects that have made a stark difference to the skylines of these cities.
Dubai
Dubai is one of the biggest success stories of the UAE's economic and cultural growth and has subsequently attracted thousands of tourists and visitors. The world's tallest building the Burj Khalifa and one of the world's most luxurious hotels the Burj Al Arab both reside within Dubai and have been crucial in the development of the emirate.
However, as well as these completed projects, there are a host of others still in construction. The so-called Aladdin City, for example, is currently proposed and looks to be a show-stopper for tourists. These three huge towers are inspired by the stories of the Arabian Nights – resembling the iconic lamps found in the tale of Aladdin – and connected by air condition bridges.
Abu Dhabi
Abu Dhabi is another emirate within the UAE which has become famous for its construction development and tourism boom. One of the main attractions and one of the most impressive structures in Abu Dhabi has to be Ferrari World; the world's largest indoor theme park.
But there are also impressive artistic structures like the Aldar Headquarters, which was the first circular building of its kind in the Middle East, as well as the Louvre Abu Dhabi which uses a stunning geometric cobweb roof to filter the entire indoor space with dappled light.
Reliable Scaffolders For Your Project in South Yorkshire
Regardless of the scale of your construction or renovation project, our professional team at Hi-Point Access can provide you with the support and equipment that you require. We can help you at any point during construction to ensure that everything remains safe and on deadline.
To find out more, you can contact us today. You can find us at Hi-Point Access Ltd, Unit 7, Valley Works, Grange Lane, Sheffield, S5 0DP, call us on 0114 257 7600 and email us at info@hi-pointaccess.co.uk.