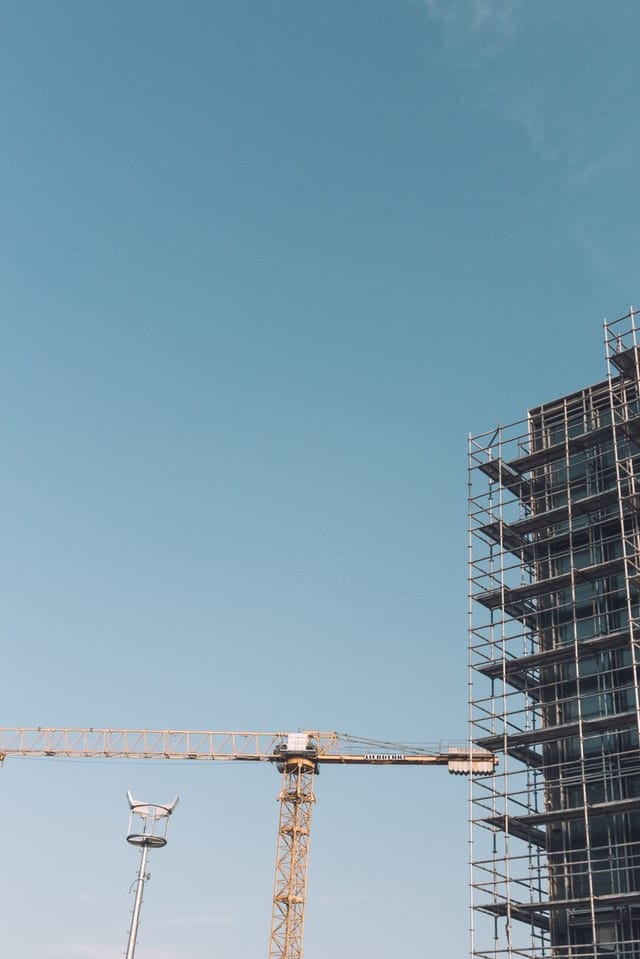 The Difference Between Commercial and Domestic Scaffolding
If you have visited Sheffield before it is almost guaranteed that you will have seen a building surrounded by a cage of scaffolding supports fitted by local scaffolding contractors. Scaffolding is an instrumental aspect of construction projects, but choosing the correct type for each project can be confusing unless you have the correct information.
Hi-Point Scaffolding is here to provide you with all the advice you need to make an informed decision on the correct and safest type of scaffolding for your project.
What is Commercial Scaffolding?
Commercial scaffolding is used to complete repairs and construction work on areas that are not in reach and require more safety precautions than ladders. These types of repairs include window maintenance, plumbing, chimney work, and even waterproofing.
Commercial scaffolding is ideal for large structures such as skyscrapers, corporate offices, and hospitals. In most cases, these types of properties are a lot taller than domestic properties so they require scaffolding erectors that can meet the extra height and safety requirements.
Depending on the scale of the project, sometimes indoor scaffolding is also necessary to carry out work in areas inside the structure that cannot be reached without the support of additional scaffolding.
What is Domestic Scaffolding?
Domestic scaffolding is used for construction on smaller, residential properties such as houses and flats to aid tasks like external painting and roof repairs. Despite being for smaller projects, scaffolding contractors are still vital for domestic constructions and repairs to ensure competent safety and stability for the construction workers.
Another benefit of using domestic scaffolding on smaller properties is that it allows a project to be completed faster, as workers can safely access all areas of the project and they don't have to focus on balancing safely on a ladder whilst completing the work.
But What is the Difference Between Commercial and Domestic Scaffolding? 
The main difference between commercial and domestic scaffolding is the complexity of the structure required from the scaffolding contractors for the higher level of risk in commercial projects. Commercial properties are typically taller so the scaffolding needs to be more rigid and well balanced. This is to ensure the safety of the workers, as the risk of a fall from such height has much greater consequences. Whereas domestic scaffolding is typically used on smaller properties where there is less risk of such fatal incidents.
How to Choose the Right Domestic Scaffolding
When working on a domestic project, the scaffolding could be in use for many months so it is important to choose the correct scaffolding erectors for each project. The structure needs to be durable enough to withstand varied weather conditions and the daily use of your workers.
Furthermore, you want the scaffolding structure to be as safe and secure as possible for the shape and size of the particular project you are working on, as this will improve efficiency.
What Type of Scaffolding Do I Need For My Project?
Stairway Scaffolding:
If you are working on a project that requires access to multiple levels of the property such as three-story buildings then Stairway Scaffolding is the solution for you. Stairway scaffolding meets all of the required health and safety standards whilst providing your workers with the access to complete different work such as window maintenance, outer wall painting, and even roof repairs.
Single Pole Scaffolding
For more simple projects such as bricklaying, Single Pole Scaffolding is ideal because it is secured directly to the surface you are working on. This means that it is more rigid and safe for you workers when they are transporting heavy loads of bricks and cement to complete their project.
Mobile Scaffolding:
Some projects require lighter maintenance on all sides of the property and this is where Mobile Scaffolding is most appropriate. Scaffolding contractors will have this system pre-constructed and equipped with wheels, providing ease of mobility and extra space for storing materials. Mobile scaffolding is ideal for carpenters, painters, and any other workers who need to move around the property to progress with their work.
Commercial and Domestic Scaffolding Hire in Sheffield
If you are about to enter a project which requires reliable and safe scaffolding in Sheffield then Hi-Point Scaffolding Sheffield provides a range of options to suit you.
Whether you are looking to hire mobile scaffolding, indoor scaffolding, or traditional steel tube scaffolding, we can provide the right access solutions for your project. Get in touch today for more information, or request a quote here.