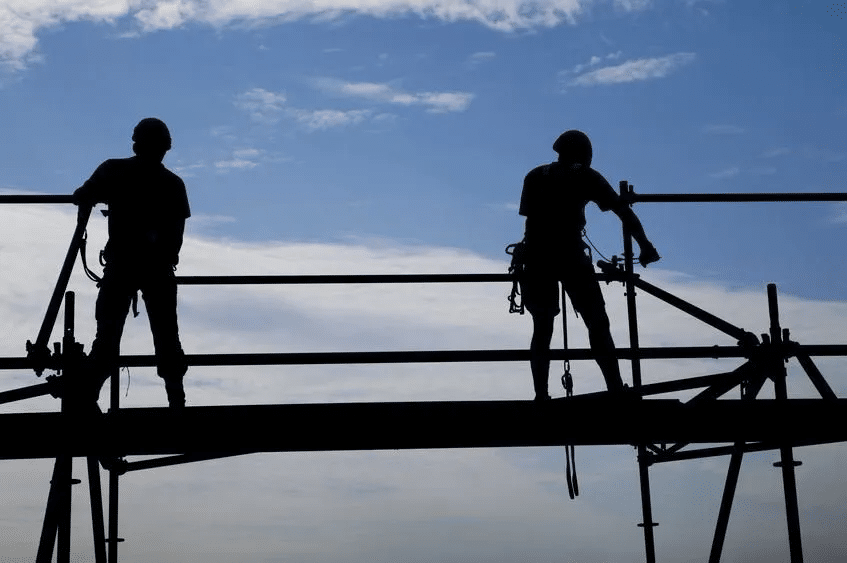 At What Wind Speed Do You Stop Working at Heights?
As a scaffolder, you might often wonder about adverse weather conditions, and what it actually takes to shut down your site/scaffold. Weather can have a huge impact on workers' safety when working at heights, therefore it is crucial that you know when to stop. In this article, we answer your questions about wind, snow, and rain, and when you should stop working in each case.
So, at what speed do you stop working at heights? The general consensus is that workers should not work at heights during strong winds. Expert opinion differs on the strength of the wind, with it ranging from 18 MPH right up to 40 MPH. However, HSE states that winds above 23 MPH (Force 5) will affect a worker's balance.
Read on to learn more about when you should stop working at a height due to adverse weather conditions such as strong winds.
Jump To: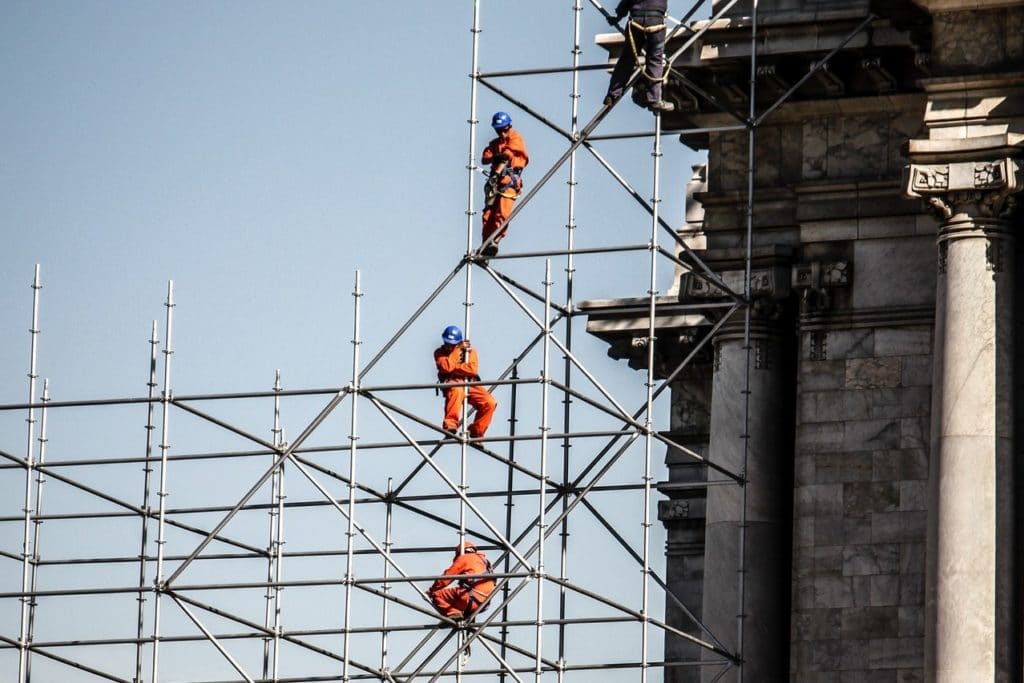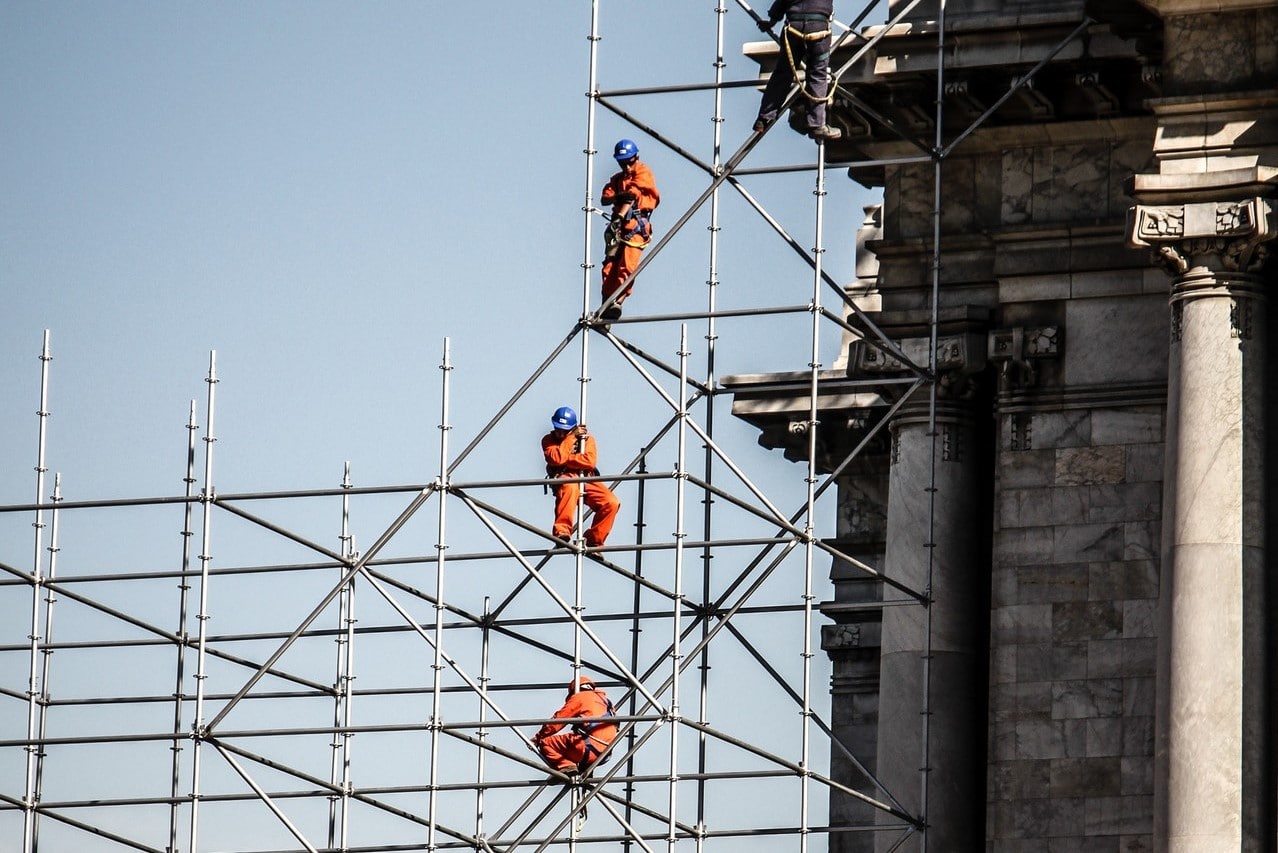 Can You Work on Scaffolding During Strong Winds?
Working at heights during windy conditions can be hazardous for any activity, but for scaffolding, strong winds are a particular concern. Not only would workers be affected by windy conditions in terms of balance, but strong wind may also impact the structural integrity of the scaffolding. What's more, anything not secured down, such as tools and materials, may be blown away, causing a threat to those below.
That said, scaffolding structures should be built in accordance with TG20:21, meaning that they should be able to withstand the very worst possible weather conditions that the UK sees. But does that mean that work should go ahead as usual?
Most sites will conduct a risk assessment that identifies an individual with the authority to suspend works due to adverse weather conditions. The risk assessment should also identify what adverse weather conditions are (e.g. a specific wind speed), and how they are likely to impact the safety of workers. 

However, there are no set rules as to when work at heights should be stopped due to strong winds. The nominated individual with the authority to shut down must use strong judgement, and remember that winds in excess of 23 MPH (Force 5) will affect a worker's balance, especially when working at a height.
What is the Maximum Wind Speed for Working on a Scaffold?
There are no set rules as to when work at a height should be stopped because of strong winds. Experts even differ in opinion, with recommended wind speeds ranging from 18 MPH, right through to 40 MPH.
However, as previously mentioned, HSE states that a worker's balance will be affected by winds speeds above 23 MPH, at which point we recommend ceasing work at heights.
Can You Work on Scaffolding in the Rain?
It is possible to work on scaffolding in the rain, however, be aware that cold, wet conditions can affect both productivity and workers' safety. That said, workers should avoid working on scaffolding during particularly heavy rain and during storms as this presents strong threats to their safety.
OSHA recommends that all outdoor work stops as soon as thunder is heard and storms are in the area. Scaffolding workers are at an increased risk for lightning storms due to the metal structure and the height at which they are working, therefore work should stop until the storm has passed.
For regular mild wet weather, work can go ahead as usual, but consider laying down some traction material to the scaffold boards to increase stability.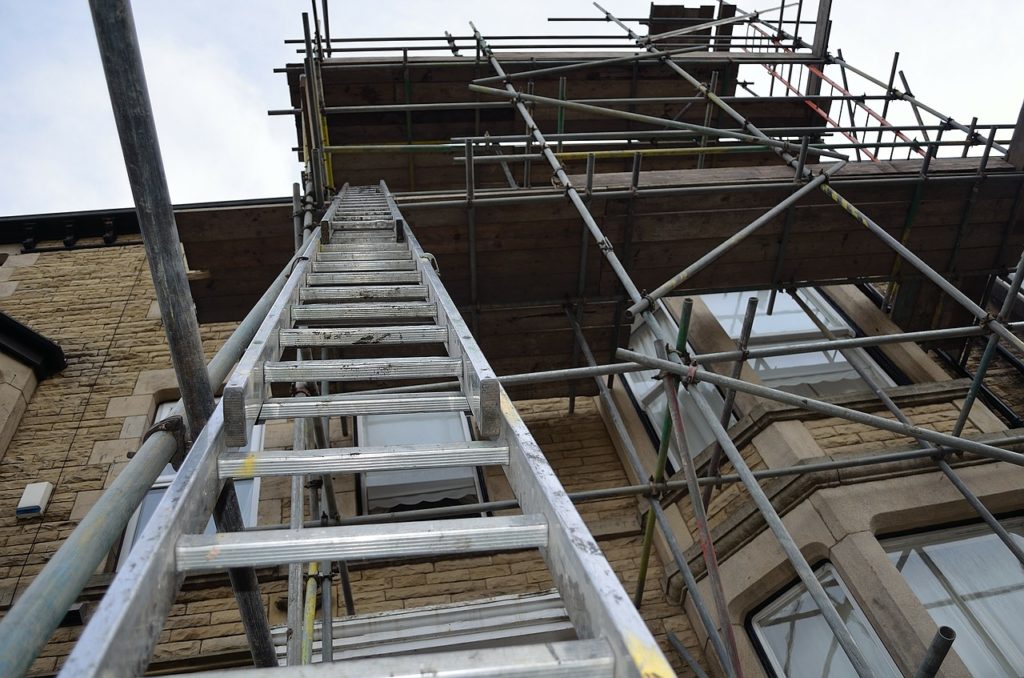 Do Scaffolders Work in the Snow?
Whilst we don't get that much snow here in the UK, we do see it occasionally, and it's important to know when to stop working at heights during this weather. Light snowfall that doesn't settle doesn't really pose any more of a hazard than light rain. However, if the snow becomes heavier, impacting vision, or it begins to stick, it's time to stop working until the weather has passed. Likewise, scaffold boards become icy and slippery, it's time to stop.
Tips for Working on Scaffolding During Windy Conditions
Whilst we don't recommend working at heights, or on scaffolding, with wind speeds above 23 MPH, here are a few tips for working at a height when it's a little more windy than usual.
Always be prepared; check the weather forecast before commencing work, and regularly monitor conditions throughout the day
Weather conditions can change quickly, and wind can pick up suddenly at heights. Wear a harness when working above 1.5m to ensure safety
Ensure that structures are properly installed and maintained
During windy conditions, ensure that tools and materials are secured, and do not pose a risk to those below. Also, ensure to do this if work ceases due to weather conditions
Wear eye protection to keep out dust and debris. Also, ensure that other relevant PPE is worn to ensure safety
Do not operate hoisting equipment or operate cranes during strong winds
Hi-Point Access – Scaffolding Contractors Sheffield
If you are about to enter a project which requires reliable and safe scaffolding in Sheffield or South Yorkshire, Hi-Point Scaffolding Sheffield  can provide a range of options to suit your needs. Whether you are looking to hire mobile scaffolding, indoor scaffolding, or traditional steel tube scaffolding, we can provide the right access solutions for your project. Get in touch today for more information, or request a quote.