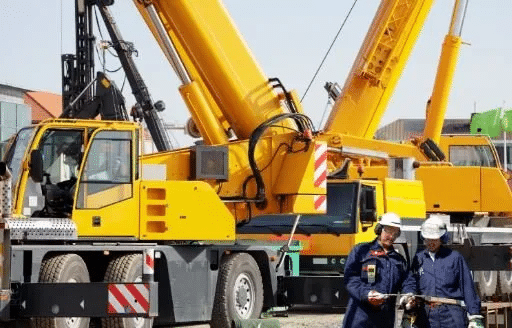 Top Five Things You Need to Know About Work Platform Hire
Mobile work platforms are necessary for a variety of tasks and projects. However, your business might not have one on hand when a job requires using one.
Don't worry if this is the case. Unless you use them often, there is in fact no reason to purchase your own. This is particularly true when you consider the fact that different types of work platforms are better for different types of projects. The right platform for one job may not be ideal for another.
(This guide will explain the different types of work platforms you may hire later.)
That's why you're better off hiring a work platform when you need one instead. At Hi-Point Access Ltd, we provide a range of platforms and scaffolding, making it easy to get exactly what you need at a price you can afford.
However, there are certain points you need to keep in mind if you're considering a work platform hire. They'll help you better understand the topic, which is of course key to effective planning. Additionally, members of our team will always be happy to answer any questions you may have.
In the meantime, consider these points as you develop your plans:
Reasons to Hire a Mobile Work Platform
There are many different reasons why you may want to hire a mobile work platform for your business. Obviously, they can be very useful in construction projects that require workers to access relatively high areas. A mobile work platform allows them to perform key tasks safely.
These platforms can also be useful when performing maintenance on tall buildings and structures. Even if it's fairly basic task (such as window cleaning), a mobile platform makes it easy to access key areas without having to worry about the risk of injury. You might also hire a platform when making additions to a structure or adding new installations in high spaces.
It's also worth noting that there are some instances when it makes sense to hire a mobile work platform, even if you don't work in the construction industry or a similar field. For example, sometimes film productions need to get high shots easily and efficiently. Instead of trying to find tall structures from which they can get the necessary shots, which unfortunately may not always be available, they can instead rely on a mobile platform. It's just important to ensure everyone on set understands the essentials of using this equipment safely if you decide to go this route.
Additionally, you may require a mobile work platform if you're removing or trimming a tall tree. This type of equipment is commonly used in such work. It's also commonly used in the maintenance of utility poles and similar fixtures/structures.
Understanding Mobile Work Platform Regulations
Mobile work platforms are like any major piece of equipment. They can be dangerous in the wrong hands and conditions. That's why their usage is regulated. It also why our team at Hi-Point Access Ltd only provides customers with safe, well-maintained platforms.
Obviously, anyone operating this type of equipment needs to have the proper training. It's also necessary to review all plans with experts thoroughly before starting a job. All potential hazards need to be accounted for and addressed.
Depending on the jurisdiction, there's also a good chance you'll need to acquire a permit when hiring a mobile work platform. Research this to ensure you have all necessary permits and documents.
There are also certain general safety tips worth keeping in mind. If working near branches, take care to ensure the platform doesn't actually come into contact with any branches themselves. Branches can snag the platform and cause it to move suddenly and erratically. This puts anyone inside the platform at risk of a fall. Of course, people inside these platforms should always be wearing the proper safety gear.
It's also important to keep an eye out for any high-voltage power lines. It's not uncommon for people using mobile work platforms to suffer electrocutions because they didn't take care to avoid them.
Safety is obviously an important issue. Thus, it would be impossible to explore all relevant details in a single blog post. This is a topic you should discuss thoroughly with everyone involved when you hire a mobile work platform or related piece of equipment. Again, our experts will always be happy to answer your questions.
Types of Mobile Work Platforms
Remember, hiring a mobile work platform instead of purchasing your own is smart for many reasons. One is the simple fact that you may need a different type of platform for each job.
For instance, are you performing work that will require loading the platform with heavy equipment or related materials? If so, consider hiring a mobile scissor lift. These lifts are designed specifically to carry heavier loads. The mobile scissor lifts we offer can also perform reliably in virtually any kind of terrain.
There may also be instances when you don't need to access a particularly high spot. However, you do need the ability to manoeuvre yourself in a way that would be difficult or dangerous on a step ladder. For these types of jobs, we offer low-level access platforms that allow for a 360-degree range of motion. In many instances, using this type of platform is far easier than trying to maintain your balance on a ladder while also keeping all your equipment with you.
We also offer different types of access features for different platforms. Our truck access platforms are ideal when you need quick access to a work site; for instance, they are useful for performing highway maintenance.
Our tracked access platforms, on the other hand, apply minimal ground pressure. They can thus be used virtually anywhere. Additionally, we offer different sizes of platforms to help address access issues in tight or highly built-up spots.
Not sure which platform is ideal for your job? As always, you can consult with our team to get a better sense of which type you should hire.
The Cost of Hiring a Mobile Work Platform
It's important to understand that numerous factors can influence the cost of a mobile work platform hire. In the UK, the average cost (when hiring a platform with an operative) is £400 to £500 per day. However, that can vary for several different reasons.
The type of platform you hire will obviously contribute to your spending. The location where you need it may also be a factor. Of course, how long you rent the platform for will be a major factor as well.
It's best to discuss this topic with our experts during the early planning stages. This helps you more easily set a budget. We work hard to make our services as affordable as possible, although we don't sacrifice quality in an effort to do so. The more we know about the nature of your job, the easier it will be to determine how much you should expect to spend on a mobile work platform hire.
How Long You Can Hire a Mobile Work For
You may need to hire a mobile work platform for a single day. Or, you might need it for an extended project. We can happily work with you to accommodate your schedule. That said, this is another instance when it helps to prioritise thorough planning beforehand. It's easier to hire a platform for the requisite length of time when you know exactly how long that will be. You don't want to find yourself needing the platform for longer than you expected, only to find it's no longer available because someone else is now scheduled to hire it.
Once again, this is why it helps to coordinate with experts if you don't have much experience hiring this type of equipment. Depending on the nature of the job, you might not know how long you should expect to use the equipment for.
Coordinating with experts and planning the work thoroughly can help you get a better sense of the ideal schedule. Of course, you also have to account for your budget when making plans.
Don't worry if this all sounds intimidating. If you have questions about mobile work platform hire cost, scaffolding hire cost, or any similar topic, we at Hi-Point Access Ltd will be happy to help.
Of course, we'll also be happy to provide you with the equipment you need for your job. If you need to hire a mobile work platform or scaffolding for an upcoming project, contact us online to learn more about what we can do for you.