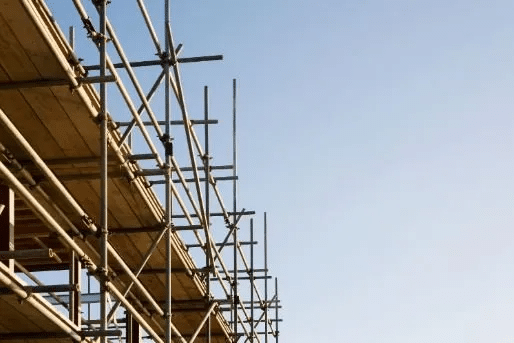 Questions to Ask Scaffolding Companies Before Starting a Project
Whether you own a home or business, there are many reasons you may need to schedule a scaffolding equipment hire at some point. To do so, you'll need to contact scaffolding companies offering these services in your area.
It's important to ask every company you're considering working with certain essential questions before starting your project. This doesn't just help you better understand their services; it can also help you plan more effectively. That's the key to saving time and money in the long run.
You should always feel free to ask the scaffolding experts any questions you feel are relevant. You may have questions that are primarily relevant to your specific situation, but may not apply to other projects.
That said, the following are general questions that are almost always worth asking when you need a scaffolding hire. Keep them in mind the next time you start planning a project that will require the use of scaffolding.
What does a scaffolding hire cost?
You need to know what you can expect to spend when hiring scaffolding equipment for your project. It's important to ask this question early for simple practical reasons. After all, you can't plan your work if you don't have a budget established. You of course can't establish a budget without knowing what your scaffolding costs will be.
Don't sacrifice quality in an effort to save some money. While you don't want to spend more than you have to, you don't want to settle for inferior service. This is particularly true when hiring scaffolding. You need to be sure you're hiring equipment from reliable professionals who understand the importance of safety.
Asking about the cost of scaffolding equipment isn't simply about trying to find the best deal. It's about getting a general idea of what this service typically costs. Your main priority should always be to coordinate with trusted experts.
How long will local scaffolding companies let me hire their equipment for?
This is another practical issue that needs to be addressed sooner rather than later. Just as you can't plan a project without a budget, you also can't plan the work effectively if you don't have a proper timeline. That's why you need to learn how long you can hire scaffolding for.
This is always worth asking. Of course, it's even more crucial if you expect you'll need the equipment for a relatively extended period of time. You don't want to be forced to stop a project before it's complete because the scaffolding you need is no longer available.
Luckily, when researching scaffolding contracts and erectors, you probably won't struggle too long to find a company that can accommodate your schedule. We at Hi-Point Access Ltd make a point of striving to offer as much flexibility as possible to our customers. You just need to make sure you can hire the equipment according to your timeline.
This highlights a key point: coordinating with scaffolding companies is not a step you should leave until the last minute if you're developing a project that will require such equipment. The sooner you get in touch with a scaffolding hire company, the easier it will be to adjust your plan if necessary.
What type of scaffolding is right for my project?
Some people hire scaffolding equipment routinely. It's often necessary in their work, and thus, they use it frequently in a variety of settings.
Other people may be hiring scaffolding for the first time. Thus, they might not be familiar with the different types that are available. That means they probably don't know what type of scaffolding is right for their project.
This is another question you should ask during the early planning stages. Professional scaffolding experts need to review your project to determine which type of scaffolding you should hire.
For instance, we offer traditional scaffolding. As the name implies, this is what most people think of when asked to imagine what scaffolding looks like. It's thus useful for a wide range of projects.
However, we also provide lightweight scaffolding. This is often used for light duty access applications.
There are also instances when you may need scaffolding to perform work indoors. We can also provide this type. It's useful when you don't need large scaffolding for a major outdoor project, but do need smaller scaffolding for a home renovation, installing new light fittings, or a similar task. Using scaffolding for such tasks is often much easier (and safer) than trying to manoeuvre on a ladder.
Additionally, we provide mobile scaffolding. This is particularly helpful for large construction projects. Being able to move your scaffolding to different sections of the work site with little effort allows you to perform key tasks more efficiently.
Of course, the sooner you can complete a project, the sooner you can move on to the next job. This makes hiring mobile scaffolding a very smart financial decision when you're preparing for such a project.
These points should merely provide you with a basic sense of the different types of scaffolding that are available. That doesn't mean you clearly know which is right for your needs. If you're still struggling with the decision, don't worry; our experts will be happy to review your plans and make a recommendation.
Are there any scaffolding tower regulations I need to know about?
Scaffolding can obviously be a hazard if used improperly. That's why its usage is regulated. As soon as you know you'll be using scaffolding in your project, you should research this issue. You need to thoroughly understand all regulations that apply to your project. You may need to abide by specific laws, acquire certain permits, and more.
However, while independent research is important, it's also a good idea to ask the scaffolding hire company if they believe there are any regulations you need to be aware of.
Asking this question serves two essential purposes. First, it gives you the opportunity to get expert advice. Professionals who have experience using and supplying scaffolding on a regular basis will typically be familiar with regulations you may not know about. This makes it easier to ensure there aren't any gaps in your knowledge.
Perhaps more importantly, asking this question lets you get a sense of how experienced and professional the team providing your scaffolding actually is. Your goal is to find a scaffolding company you can trust. You need to know the equipment they provide you with is safe.
If they sound like experts who truly understand all applicable regulations, that's a good sign they prioritise safety. On the other hand, if they struggle to answer this type of question in detail, it could mean safety isn't a topic they consider to the degree that they should.
Of course, understanding all applicable regulations is also key to avoiding legal trouble. You don't want to find yourself in an unexpected legal situation because you didn't comply with a relevant law.
Understanding these regulations is also key to your personal safety. That's simply because the regulations were developed specifically to keep people safe.
Other Factors to Consider When Researching Local Scaffolding Companies
Asking the above questions when researching scaffolding contracts and erectors will help you plan your project more efficiently. However, you should also make a point of asking companies if they can provide you with testimonials from former customers. Again, you need to be confident you're hiring scaffolding from reputable professionals.
This isn't just a safety issue. While safety is of course of the utmost importance, it's also crucial that you know you can rely on the company you decide to hire scaffolding from to provide exactly what you need according to your schedule.
You could fall far behind on your work if you were to hire scaffolding from a company that delivers the wrong product, or doesn't actually provide it on time. Asking for testimonials from former customers allows you to find out if people who've actually worked with a given company before were happy with their services.
Luckily, we at Hi-Point Access Ltd, serving South Yorkshire and Derbyshire, will be happy to provide any information you request. We'll also answer all these questions, along with any additional questions you may have.
Whether you hire scaffolding often for frequent projects, or you're hiring scaffolding equipment for the first time, we'll ensure the process is as easy and efficient as possible. To learn more about hiring scaffolding for everything from small home projects to major construction jobs, contact us online today.