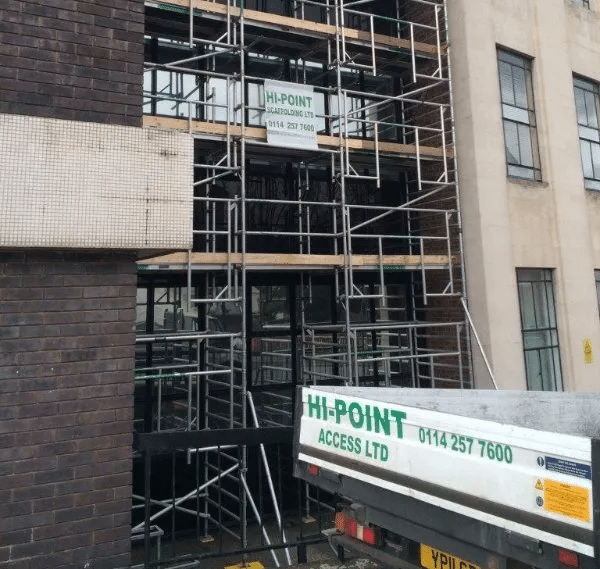 Tips and Requirements for Scaffolding Safety
Although scaffolding can make working in hard to reach places much easier, working at height is never going to be completely safe. According to the National Access and Scaffolding Association (NASC), there were 89 serious accidents from scaffolding in the UK last year, which although is relatively low in comparison to previous years, does highlight the dangers of the profession.

With this in mind, it's important to have some form of understanding when it comes to working on scaffolding, not only to protect yourself but those around you.
Get Trained

Arguably the most important safety aspect when working at height, making sure you're properly trained and accredited to competently build and/or utilise scaffolding is paramount when working in the industry. Certified training courses from associations such as the Prefabricated Access Suppliers' & Manufacturers' Association (PASMA) and the Ladder Association (LA) offer comprehensive information on the safe and efficient use of access equipment, from hazard identification to understanding load capacity.

In not being thoroughly trained, you are putting yourself and others at risk so it is essential to have a qualified professional take you through.
Regular inspections
During your training, you will likely be shown how to properly inspect your access platform for any inconsistencies. It is imperative that these inspections are done on a regular basis, making checks at least every week. It's surprisingly easy how quickly problems can arise in your structure, especially if the public can access it.

Aside from basic inspections, you should make further checks if you have experienced adverse weather or during the assembling and disassembling of your scaffold.
Be aware of others
When working at height, it's unlikely you'll be alone on site so it's important to be aware of the safety of others when on or near the scaffolding. For starters, never leave your equipment or materials behind on the scaffold after you've finished work. This can be a serious trip hazard for those who may be unaware.
Also, make sure not to overload the platform. As a standard, most scaffolds can hold around four times their weight, however, in overloading your platform, you're not only compromising the scaffold's integrity but causing fall hazards for those below.
Have the correct safety equipment
It may seem obvious but having the right safety gear can be a lifesaver. Ensure that everyone on site is wearing a hard hat and, for those working on the scaffold, a safety harness and non-slip boots are essential to stop serious accidents.

Hi-Point Access: Experts in Scaffolding Safety
Safety is paramount when it comes to working at height, so it's important to work with the best in the business. At Hi-Point Access, our team of experts are on hand to offer certified training courses from both PASMA and LA so you can use your scaffolding with confidence. Also, with our variety of scaffold designs, we have the perfect platform for your job.

For more information on our range of services, visit our website.