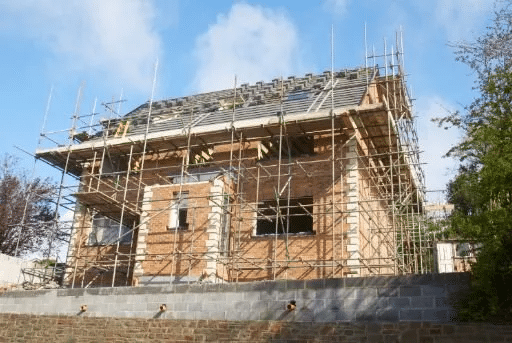 Successfully Building Your Own Home
It's the dream of many people to one day build and then live in their own home. It's a romantic idea, to say the least, but it's also feasible if you plan thoroughly enough and have enough financial backing. With the right help from professionals, you'll be in the home of your dreams in no time; here's how.
Arranging Finance
Once you've finalised your budget and you know how much you will be spending, it's time to secure some finance for the project. Getting this right is crucial as it will inform the kind of land you will be able to secure. You may be able to secure a self-build mortgage from a provider, with funds being released at different stages of your project.
Find a Designer and Construction Company To Work With
You may want to completely design and build your home with your own blood sweat and tears, however, it's crucial to have help from professionals as aswell. By either working with a package designer who can manage the entire project or consulting with an architect to make your dreams a reality, you'll be safe in the knowledge the final home will be completed to excellent quality.
Keep Things Realistic
It's easy to get carried away when you're designing and building your own property, but it's crucial to ensure you always keep things realistic. You should always add your own personal touch, but spending too much could lead to complications and delays which you'll have to pay for.
Construction Scaffolding For Hire in Sheffield
If you are considering building your own property, you'll need to source reliable and safe scaffolding to ensure that the project remains safe and secure at all times. Here at Hi-Point Access, we've been working with countless clients in South Yorkshire and Derbyshire for years and can provide you with excellent services at a price you can afford.
To find out more about Hi-Point Access, please feel free to contact us today. You can find us at Hi-Point Access Ltd, Unit 7, Valley Works, Grange Lane, Sheffield, S5 0DP, call us on 0114 257 7600 or email us at info@hi-pointaccess.co.uk.