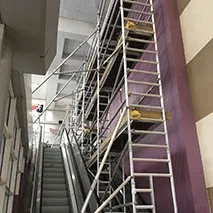 Some Crucial Steps To Take When Building Your Own Property
No matter who you are or how much money you have available to you, building your own home is a gargantuan task that takes a huge amount of planning, preparation and thorough discussion. However, it's also a highly rewarding experience and provides a home with an entirely new dimension of appreciation for the homeowner.
To help get you started on your journey, here are just a few crucial steps to consider when building your own property.
Work Out An Accurate Budget
First things first, it's imperative to understand precisely how much cash you have to spend on your new home. Although having the perfect property is priceless, getting into deep financial difficulty can tarnish the entire process and can leave you in a real mess. Over-budget if possible and consider every overhead from architect and builders fees to paying rent elsewhere whilst the home is being erected.
Find The Perfect Land and Get Planning Permission
One of the most important decisions you can make is to decide exactly where it is you want to live. This will depend largely on your budget, so spread your search as wide as possible to find the perfect place to start building and, eventually, hang your hat.
Good starting points to consider are local land developers and farmers who own unused land you could begin building on. Once you've decided where you'd like to build, you should then seek planning permission. Before buying a plot of land, you should first thoroughly check that your permission will be granted.
Hire a Reputable Building and Scaffolding Company
Once you know where you're going to be building your brand new home, it's time to hire the architects, builders and scaffolding professionals to help you construct the property. With a detailed plan in place, it's imperative to hire trustworthy tradespeople to ensure that the home is built responsibly, on time and to budget.
To Assist You With Your Construction Project, call Hi-Point Access
At Hi-Point Access, we have years worth of experience helping residents and businesses alike with their construction and renovation projects. We're experts in our field and, after an initial consultation period, will be able to identify the type of scaffolding you'll need to rent and then supply it for you.
To find out more, you can contact us today. You can find us at Hi-Point Access Ltd, Unit 7, Valley Works, Grange Lane, Sheffield, S5 0DP, call us on 0114 257 7600, and email us at info@hi-pointaccess.co.uk.