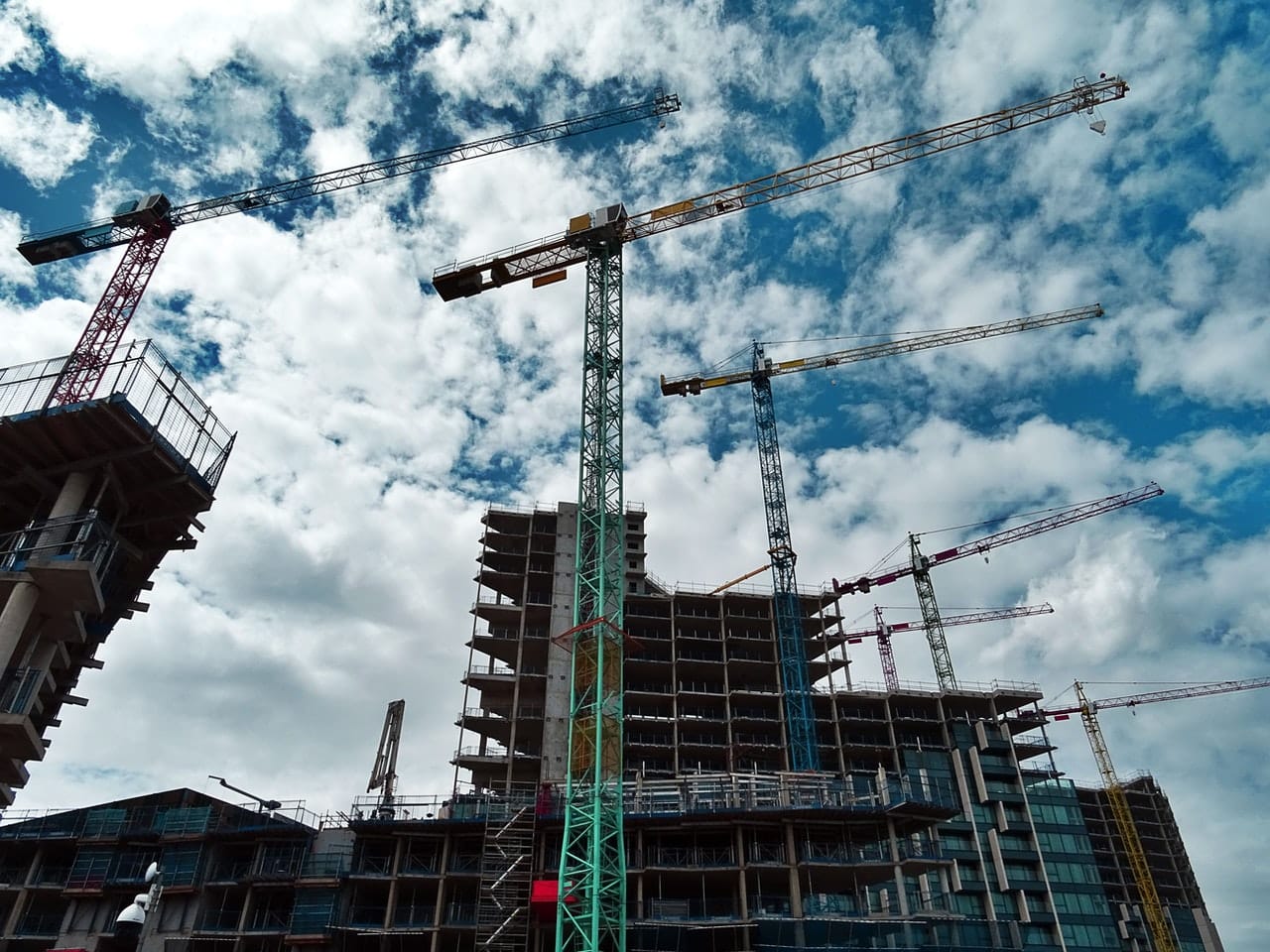 What are the Scaffolding Rules and Regulations in the UK?
Starting a renovation project for your home or business is exciting. However, you must ensure that you are aware of the rules and regulations to meet. From planning permission to parking permits, there are plenty of rules and regulations to make sure your project runs smoothly with no unexpected interruptions or hurdles.
In this blog, we will outline the rules and regulations for using scaffolding in the UK, who can erect it and who is responsible for health and safety while using it.
So what are the scaffolding rules and regulations in the UK? The scaffolding rules and regulations in the UK include scaffolding being erected by a professional. Providing safety measures such as barriers to prevent falling and assessing whether the project will impact the general public are also required. You should also be aware of the size, amount and location of where the scaffolding will be used.
Read on to find the scaffolding rules and regulations in the UK including licences and training requirements for erection and use.
What are the Rules and Regulations for Using Scaffolding in the UK?
When it comes to scaffolding, it can be tricky to know what the exact rules and requirements are, you may not realise the amount of preparation that goes into the scaffolding you see erected everywhere. In this blog we will answer your questions about erecting scaffolding at your home or business to ensure your scaffolding is properly erected without delays.
Plan Ahead
Before any work on the project begins, including the erecting of scaffolding, the workspace should be accessed for any potential hazards that could affect safety for all involved parties. The exact dimensions, type and layout of the scaffolding must be detailed in the initial plan, it should be appropriate to the nature of the work and strong enough to support the weight of workers and loads.
Professional Erection
Any scaffolding that will be used for the project, should be designed, erected, altered and dismantled by professionals to ensure that it is safe and secure for use. A competent supervisor should be present during the process as an extra safety measure. They will ensure that the scaffolding base is placed on firm, level ground that can support the weight. Any potential hazards such as drains, hills or holes should be avoided as the scaffolding structure will not be stable.
Working At Height
If the project involves working at height, they must have equipment to protect them against falling. This can include guard rails, toe boards and barriers that are rigid enough to support the worker's weight and any loads that will be placed on the scaffolding such as equipment.
There are steps to minimise all fall risks in the workplace outlining all of the strongly recommended measures you can put in place to keep everyone safe.
Access Your Surroundings
Depending on the size and location of your project, scaffolding could be a potential hazard to the general public, impacting on their safety. According to the scaffolding rules and regulations in the uk, scaffolding must never be erected over people or busy pavements, and you will require a licence for erection over motorways.
For more information, we recommend that you read the HSE guide for the full list of scaffolding rules and regulations in the UK.
When is Scaffolding Required?
If your project is regarded as low-risk, it may be that scaffolding isn't actually necessary. Once the plans are drawn up, your construction contractors will assess whether you need scaffolding or not. If you're installing large solar panels or getting a loft conversion, then your construction team will likely need easy access to the roof throughout the project. However, if they're just fixing a few roof tiles, a full scaffolding structure may be unnecessary.
Contact us for expert advice on whether your project requires scaffolding, according to the scaffolding rules and regulations UK.
When Do You Need A Scaffolding Licence?
One of our frequently asked questions is around needing a licence to erect and use scaffolding. If scaffolding is erected within the boundary of your property, there's no need for you to have a licence, however you should make anyone in the vicinity aware of where the scaffolding will be to avoid safety concerns.
Alternatively, if the scaffolding structure is going to spill over onto the pavement or roadside, you'll need to obtain a licence from the local council. Whilst your scaffolder or building contractor will apply for the licence, it's your responsibility to check the paperwork is all in date and above board.
On larger properties in busy areas where scaffolding could pose a risk to the public, scaffolding must be scheduled for quieter times and you may even have to apply to close the road. Preparing in advance by knowing the size and scale of your project will minimise delays and help meet the scaffolding rules and regulations in the UK.
Who is Responsible for Health and Safety When Using Scaffolding?
If it's a private residential home that is being renovated, it is the builders and scaffolders who are responsible for maintaining safety standards. Everyone who will access the site should be aware of scaffolding rules and regulations in the UK to protect themselves and others. Check it's safe before first use, then every seven days whilst it's up and after any alterations or extreme weather conditions.
If the work being carried out is for business purposes, including property developers, landlords and estate agents, it is your responsibility to manage the site's health and safety standards. This includes the safety of the public and passers-by, as well as those on site. Make sure to plan in advance, with the help of experts where necessary to ensure that scaffolding rules and regulations are maintained.
Who Can Erect Scaffolding?
According to the government's scaffolding rules and regulations in the UK, "you must use a builder or scaffolding contractor who is trained and competent". Check with your local council as they likely have a list of registered scaffolding companies in the area. All qualified scaffolders should hold a Construction Industry Scheme (CISRS) Card and both you and your construction team are responsible for checking this when you hire a scaffolding firm.
Remember to double-check that your chosen scaffolding company has insurance too. If the scaffolders will be working at height, you must check the employer's public liability insurance to cover any injuries that happen on the job.
Scaffolding Advice at Hi-Point Access
For quality scaffolding construction, trust Hi-Point Access. We cater to both residential and commercial clients, so whether you're adding a loft conversion to your home or updating your business premises, you can rely on our expert team to ensure your construction is completed safely and efficiently.
Give us a call today on 0114 257 7600 or email us on info@hi-pointaccess.co.uk.