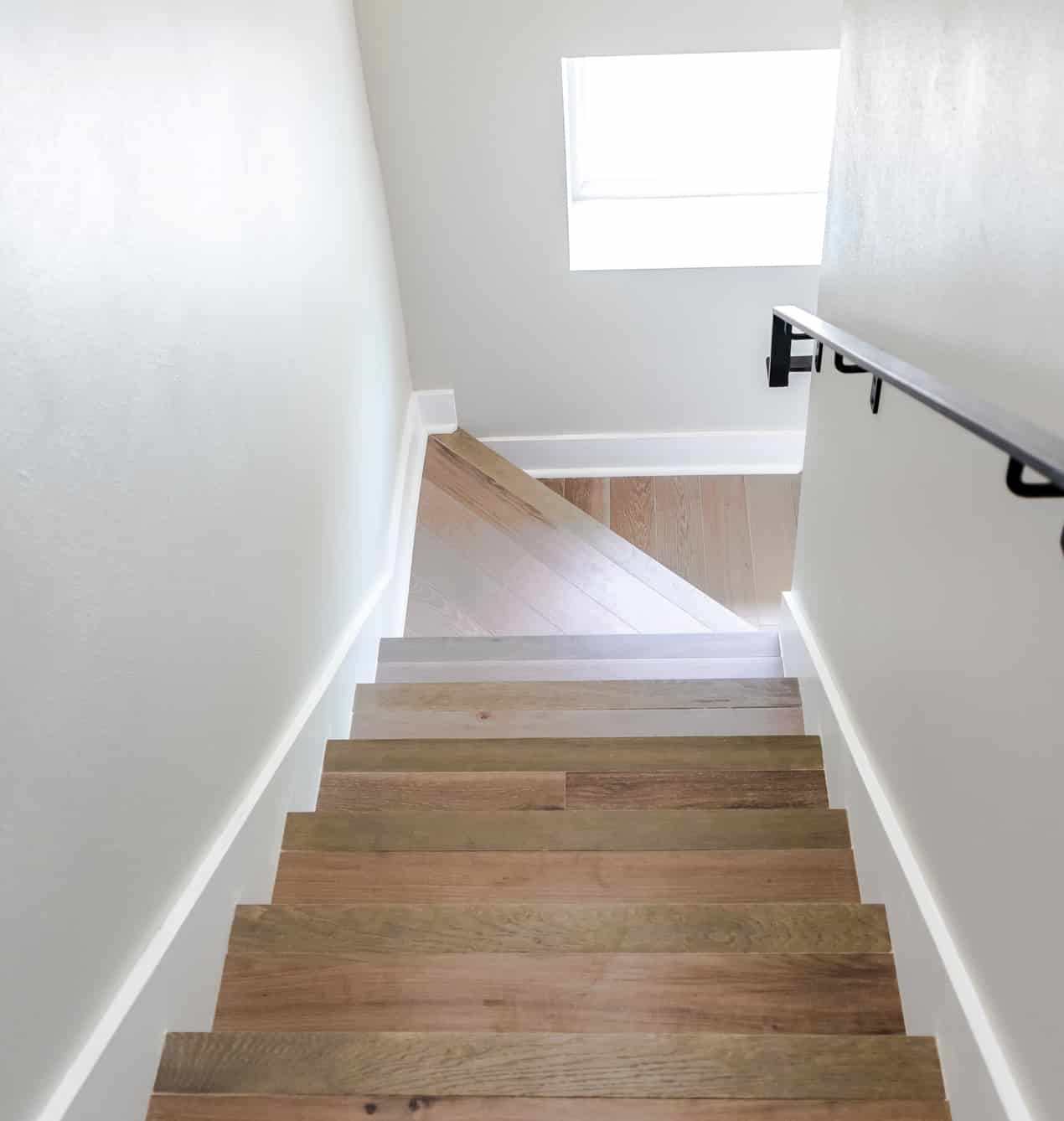 Can You Use Scaffolding on Stairs?
Whether you are trying to paint the wall alongside your stairs, or change that awkwardly placed lightbulb above them, stair scaffolding provides a safe alternative to balancing on an unsteady ladder.
So, can you use scaffolding on stairs? Yes, you can use scaffolding on stairs when it is properly secured and safety measures are in place. Hire professional help for erecting the scaffolding where necessary and always refer to the manufacturer's instructions.
Read on to discover appropriate circumstances for using scaffolding on stairs and how to correctly install it.
Is it Safe to Use Scaffolding on Stairs?
It is safe to use scaffolding on stairs as long as safety measures are in place to minimise the risk of accident. Hiring the expertise of professional scaffolders gives you an extra layer of protection.
The number one priority when working at height is the safety of yourself and others within the project's vicinity. Scaffolding must be secured correctly to avoid threats before work begins, including checking bolts and building guide rails around the scaffolding structure.
How to Safely Erect Scaffolding on Stairs
When the hired scaffolding arrives, check each component for faults and immediately call for replacements if any part is defective. Do not attempt to commence work until the scaffolding can be erected safely, it is not worth sacrificing safety. Remove any potential tripping hazards on and around the stairs and ensure the scaffolding base lays flat against the ground, with no space for movement.
Follow the manufacturer's instructions for erecting scaffolding closely and do not hesitate to enlist help if it is your first time or you are unsure (most scaffolding companies will be willing to erect your hired scaffolding). Any additional equipment you will be using should be carried individually to the board. Be aware of your surroundings at all times, including underneath the platform to avert accidents to yourself and others. Everyone who will use the space must be informed of the location of the scaffolding so they can take precautions.
When Might You Use Scaffolding on Stairs?
The walls and ceilings around stairs are often tricky to access safely, so you may opt to use scaffolding when painting, decorating, plastering, or for general DIY. Depending on the height of your house's ceilings, you could need scaffolding to reach an awkwardly placed light fitting above the staircase. This extra safety precaution saves the effort of balancing on an unsturdy ladder and having to move it back and forth throughout the project area.
What Type of Scaffolding Should be Used on Stairs?
Options for scaffolding usage on stairs include a basic ladder, a combination of a ladder and a plank or adding a step ladder. However, the safest option is to hire either mini scaffolding or mobile scaffolding. You can learn more about why scaffolding is usually safer than ladders in our recent blog.
Mobile scaffolding offers manoeuvrability around the work space and the lightweight option of aluminium provides a quick and easy set up. Although mini scaffolding isn't as easy to move around once erected, the ease of use is still available. Most models offer adjustable height or can be stacked to reach the highest corners of your house, while still being a sturdy option.
Leaving the scaffolding erected on your staircase while taking breaks isn't recommended purely for the inconvenience and potential safety risks it may cause, so a mobile unit can be efficiently taken down. If in doubt, Hi-Point Access can help you find the right scaffolding for your requirements.
How Do You Install Scaffolding on Stairs?
To correctly install the scaffolding on your stairs, hire professionals or work together with another person to protect yourself against slipping or tripping on the stairs. If you need additional help in moving the structure, ask the experts. When you are transferring equipment to the top of the scaffolding tower, don't overload yourself or the board and secure each item before moving on to the next.
Each model should have its own instruction manual for erection, which you should refer to closely throughout the process. Here are the standard steps we recommend following:
One of the scaffold's feet frames should be placed on the solid floor close to the bottom step.
The other should be placed a few steps up from the ground, as close to the back of the step as possible.
Adjust the brackets and boards until they lay flat. If additional height is required, stack extra layers on top of the structure or alter the height.
All bolts must be securely fastened and the base of each section should be flat against the floor with no room for movement when in use.
In summary, start by considering if you need to hire help for erecting your scaffolding. Make sure that everyone is aware of the positioning of the scaffolding so they can implement safety precautions. Always refer to the instructions provided by the manufacturer so the scaffolding is erected correctly.
Hire Scaffolding at Hi-Point Access
At Hi Point, we pride ourselves on offering a one stop shop for scaffolding and access platforms. We offer a wide range of mobile scaffolding and mobile tower solutions to deliver maximum convenience to any job.
Browse our range of scaffolding or contact our friendly team to receive a free, no obligation quote.