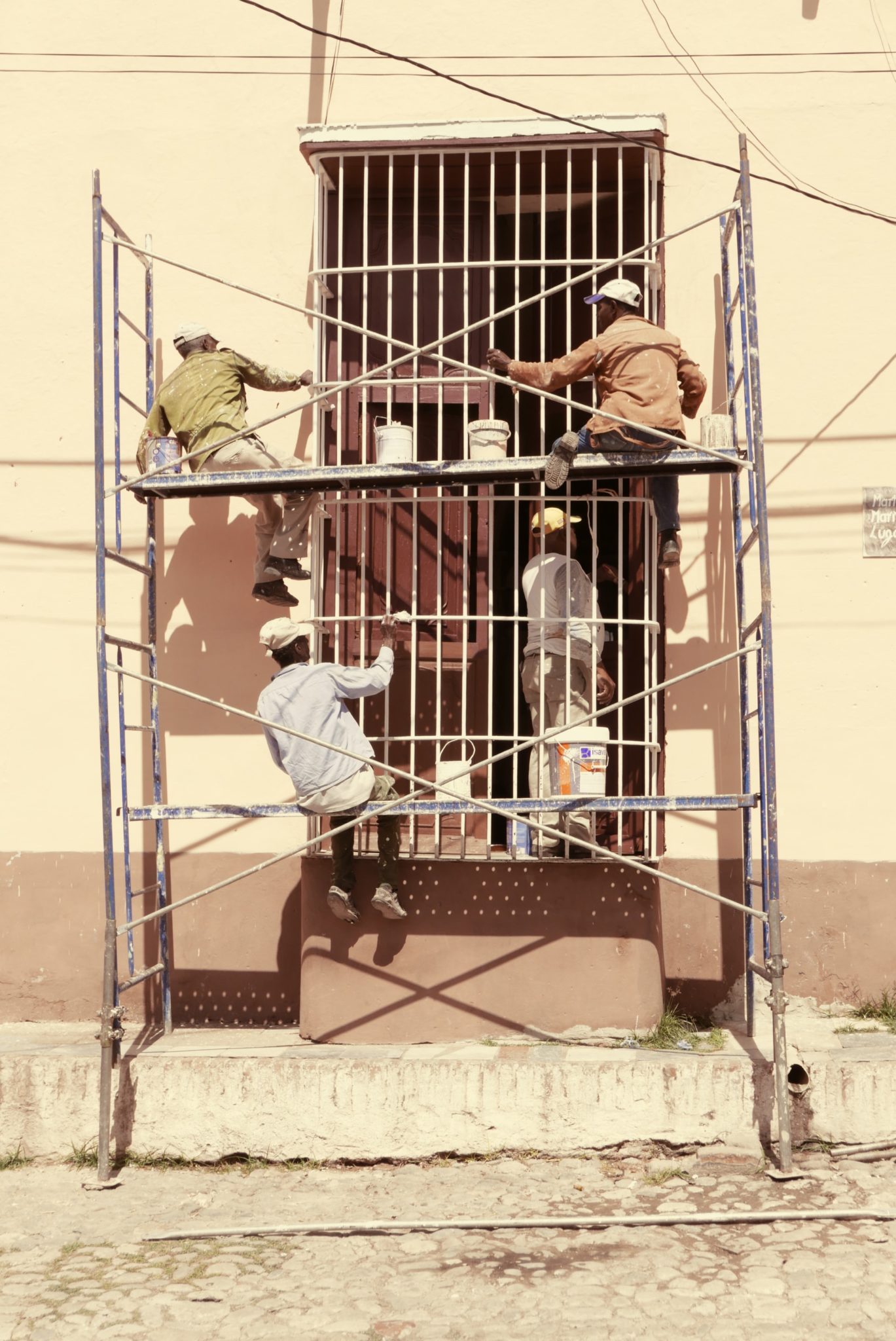 Can Anyone Build a Scaffold Tower?
If you're considering renting scaffolding for an upcoming project, you may have considered whether or not you can build it yourself. In this article, we discuss if you can legally build a scaffold tower yourself, or if you need particular qualifications or experience to do so.
So, can anyone build a scaffold tower? Scaffold towers, and scaffolding as a whole, should only be erected, dismantled, and assessed by those that are trained to do so. These people should have appropriate qualifications and/or sufficient experience to ensure that scaffolding structures are safe and meet any regulatory requirements.
Read on to learn more about who can build scaffold towers, and the relevant training required to do so.
Jump To:
Can I Erect My Own Scaffolding?
You can erect your own scaffolding, but only if you are trained to do so. You should not attempt to erect scaffolding if you do not have the necessary knowledge and experience required to safely and competently complete the task.
You should also ensure that you are aware of the potential dangers, hazards, and risks associated with scaffolding, and that you take reasonable precautions to prevent them. Learn more about the hazards of working on scaffolding in our recent blog here.
Furthermore, once the scaffold tower is erected, it must be properly assessed by a competent person before it can be used, and must be regularly inspected whilst erected.
It is important to note that whilst our scaffolding supplier has a duty to provide a suitable instruction manual that explains the erection sequence, including any bracing requirements, height limits, and other safety requirements, this does not remove the need for a competent, trained scaffolding erector and/or supervisor.
What Qualification Do You Need to Erect a Mobile Scaffold Tower?
There are no specific qualifications that must be obtained to be able to erect a mobile scaffold tower, however HSE specifies that a person must be competent. PASMA explains that this means that they have sufficient professional or technical training, knowledge, actual experience, and authority.
Labourers can access training which will provide them with such knowledge and understanding to competently erect scaffolding, and can also seek out working at height training to further their understanding and minimise risks.
Do You Need a Certificate to Erect Scaffolding?
You do not legally need a certificate to be able to erect scaffolding. Formal training is advised, but also is not always necessary; suitable experience and on-the-job training may be suitable in some cases. HSE simply asks that scaffolding erectors and inspectors be competent.
Do You Need PASMA to Build a Tower?
PASMA training and qualifications are not legally required to be able to build scaffold towers. However, many employers will require that their staff are PASMA trained to prove their competence. This applies to those building scaffold towers, and those working on them.
PASMA is the industry gold standard for mobile scaffolding training. They offer a wide range of courses aimed at users of mobile scaffolding and low-level access equipment, with options for basic and more advanced training. Hi-Point Access is an established provider of PASMA training in working at height, with courses focused on mobile scaffolding, access towers, low-level access equipment, steps scaffolding, and powered access.
Learn more about PASMA training in our recent blog here.
Are DIY Scaffold Towers Safe?
Theoretically, if a person is competent by HSE's standards to build a scaffold tower, the tower should be safe. However, to meet HSE's standards, structures must be inspected by another competent person to ensure safety. It must also be regularly re-inspected throughout the time that it is erected.
To be safe, HSE stipulates that you must follow various guidelines in relation to erection and dismantling, stability, precautions and inspections, and using and moving.
If you are not sure whether or not you are competent enough to build a scaffold tower yourself, most scaffolding rental companies, such as Hi-Point Access, will be able to provide a scaffolding erection service for you, as well as carrying out the regular necessary inspections. Never attempt to build your own scaffold tower unless you are confident that you have the necessary competency. Whilst it may save money and/or time, it is not worth the heavy risks to health and safety that come with it.
PASMA Training at Hi-Point Access
Hi-Point Access are trusted providers of PASMA training for working at heights. If you are an organisation that requires PASMA training for a number of workers, get in touch with us today to learn more about our PASMA training packages