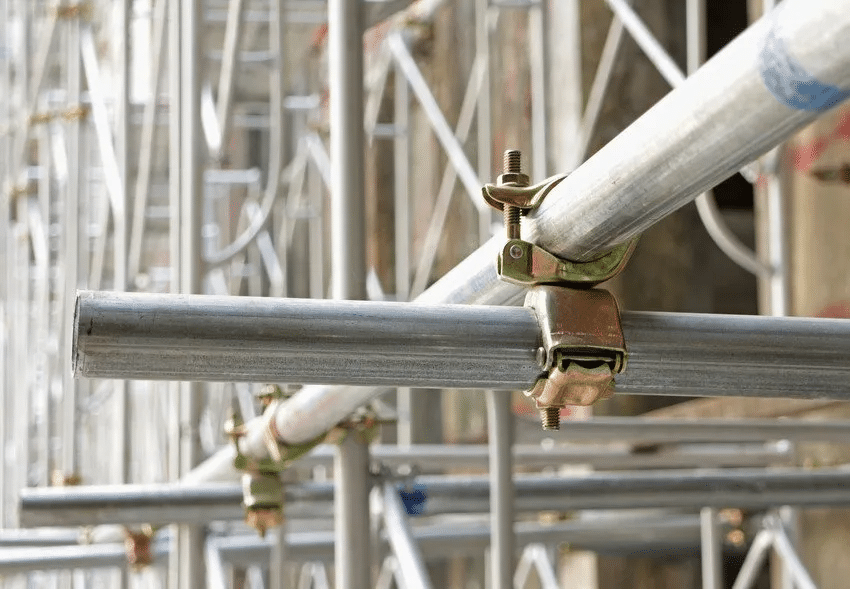 A Guide To Scaffolding Components
If you are looking to hire or buy a scaffolding structure for your next project, you may be interested to understand more about the individual components. Read on to find out more.
Standards
Also know as uprights, standards are tubes which traverse up the verticle of a building and shift the weight of the entire structure of a scaffold to the ground.
Tubes
Scaffold tubes come off of the main standards to create the skeleton of the entire structure of the scaffold.
Ledgers
Ledgers also fit between sets of standards to provide extra structural support to the scaffold and improve weight distribution.
Transoms
Transforms are placed on top of ledgers and again provide extra support for the standards to ensure that the structure is safe for use. These extra supports also support boards and planks.
Ties
In addition to the structure of the scaffold, ties secure the structure to the building being worked on. These are generally tied every four metres or so, depending on the type of scaffold being used.
Couplers
Couplers are the clamp fittings which fix tubes together. Depending on the type of fix necessary, there are different types of couplers; putlog couplers, right-angle couplers and swivel couplers.
Base Plates
Base plates are the part of the structure which spread the weight of the entire structure down to the ground.
Braces
Braces help to further support the entire structure of a scaffold by attaching to the verticle standards and ledgers.
Decks
Decks are otherwise known as planks and are available in either aluminium or plywood and provide a thin area for the worker to move across the scaffolding structure.
Hi-Point Access: Independent Scaffolders in Sheffield
Here at Hi-Point Access, your safety matters to use when it comes to erecting your scaffolding which is why we always endeavour to provide the very best scaffolding in Sheffield. We have high standards when it comes to safety as well as customer service and have a range of products and services to meet your requirements.
To find out more, please feel free to contact us today. You can find us at our headquarters at Hi-Point Access Ltd, Unit 7, Valley Works, Grange Lane, Sheffield, S5 0DP, call us on 0114 257 7600 or email us at info@hi-pointaccess.co.uk.