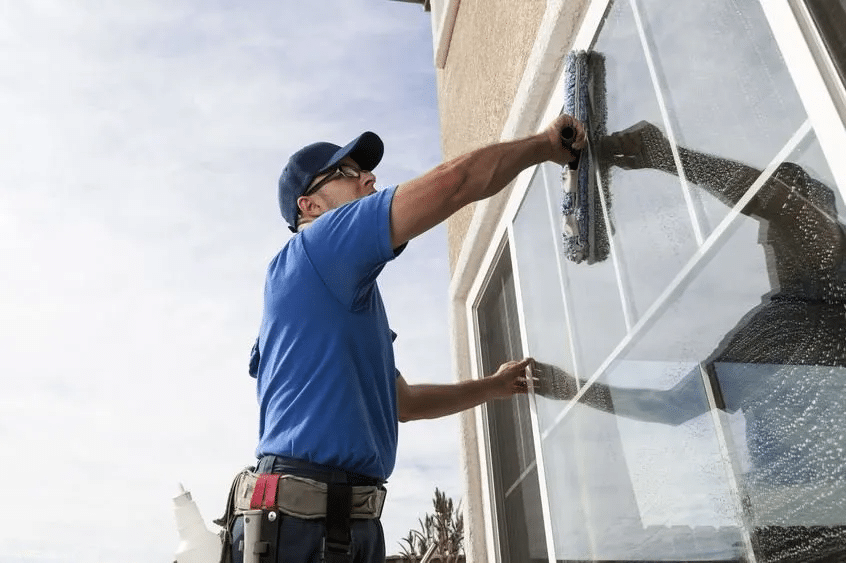 4 Reasons to Hire Professional Window Cleaners for Commercial Properties
Concerned about the appearance of dirty windows in your office space? Have you been intending to clean them for ages, but just never got around to it?
If this sounds all too familiar, you should hire a trained cleaner with experience cleaning even the most difficult to reach windows. Read on for just 4 of the many reasons why a professional window cleaner could be beneficial for your business:
Professionally cleaned windows create a professional appearance
Let's face it – nobody is too keen to work with a business that presents itself poorly. First impressions are important. If you hold client or customer meetings in your office, the last thing you want them to be faced with are windows caked in grime. This gives off the impression that you don't pay attention to details.
Hire a company experienced in deep cleaning windows and you'll project a more respectable image.
Skilled window cleaners keep pests away
Filthy windows can attract all types of insects and more serious pests. This isn't something you want to expose your employees to, and it's likely to turn off customers as well.
Professional window cleaners will ensure that bugs don't start to settle into your windows or within your blinds. They can also point out any cracks where the pests could start to infiltrate the inside of your property.
It's quicker and more convenient than doing it yourself
While it's certainly possible to clean office windows yourself, it can be quite time-consuming. It's also likely to be a task that you find yourself constantly putting off.
Save yourself the hassle by hiring a professional to get it done efficiently and thoroughly.
It's safer than attempting it yourself
If your office is on a higher floor, it's simply not safe to attempt to clean windows yourself. Without the right equipment and training to reach an elevated space, you risk injury to yourself and damage to your property.
You'd be surprised to find how often serious accidents can occur through people attempting to clean windows in taller buildings themselves. Avoid the risk by getting a specialist to do the job.
Hopefully, the above has offered enough insight into how a professional window cleaner can help your business. At Hi-Point Access Ltd, we offer high-level window cleaning services. Thanks to our range of access platforms and towers, we can reach any window. We promise to keep your windows sparkling so that you can create a great impression on your clients and customers. We serve clients across Sheffield, Barnsley and Chesterfield. Get in touch to find out more and arrange an appointment.