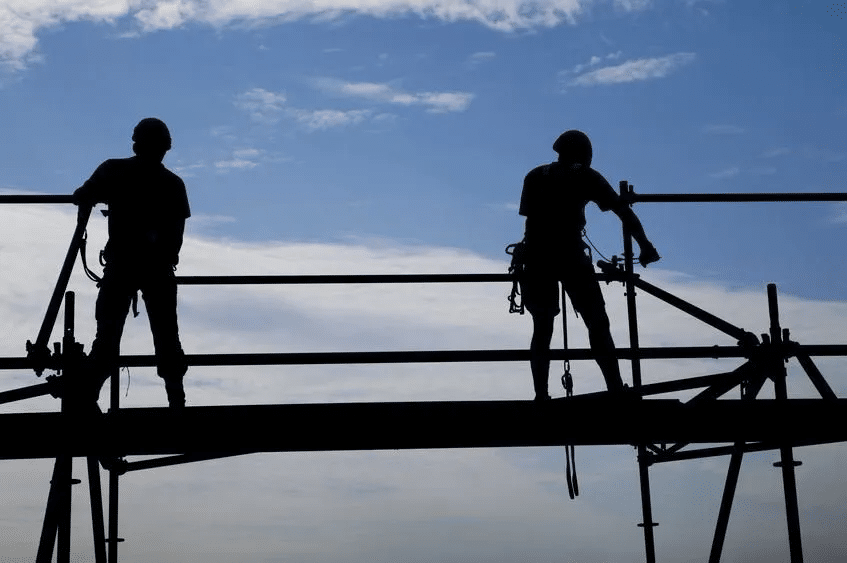 How to Find the Right Scaffolding Hire Company
About to kick off a construction project? Then you may be on the lookout for a scaffolding rental company.
Renting scaffolding is a legal requirement for building projects for large properties. Choosing the best scaffold provider is vital to ensuring the safety of your site. It also helps prevent delays to your project.
So, in a sea of scaffolding contractors, how do you find the one that's right for you? Here are some tips to help you with your search:
Look at past reviews
Thanks to Google, it's now very easy to find out what companies are like to work with, based on their online reviews. Just search for 'scaffolding rental near me' and you're likely to come up with quite a few results. Once you've created a list of companies that suit your needs, read any reviews left by previous clients. Through these, you'll be able to find out whether there are any major issues or red flags with things like communication, bad service or faulty equipment.
Can't see any reviews? Ask to speak to previous clients for references.
Look for a business that offers multiple services
Some scaffolding rental companies will offer other services, such as custom scaffold design, additional staff, vehicle drivers and training. Opt for a company that offers more than one service so you don't have to worry about hiring multiple different contractors for all your needs.
Get a breakdown of the scaffolding hire cost
Once you've received a quote from your selected companies, make sure that you receive a detailed breakdown. With any construction project, it's easy for the budget to get out of hand. Make sure that you're clear on exactly what your scaffolding contractors are providing you for the price quoted.
Meet face-to-face before hiring
Although experience and expertise are important, you also want to work with a company that is easy to work with. Before you commit to a contractor, have an in-person meeting. Within this meeting, you'll be able to assess how professionally they communicate and what kind of customer service they offer. This will make the entire experience a lot easier for you and your team.
Looking for high-quality scaffolding in South Yorkshire or Derbyshire?
At Hi-Point Access Ltd., we offer different types of scaffolding. This includes traditional as well as lightweight scaffold towers, and both indoor and mobile scaffolding. We also hire out mobile elevating work platforms (MEWPs) and scissor lifts for difficult to reach spaces.
Get in touch with our team for your scaffolding needs, and we'll respond to your enquiry as quickly as possible.