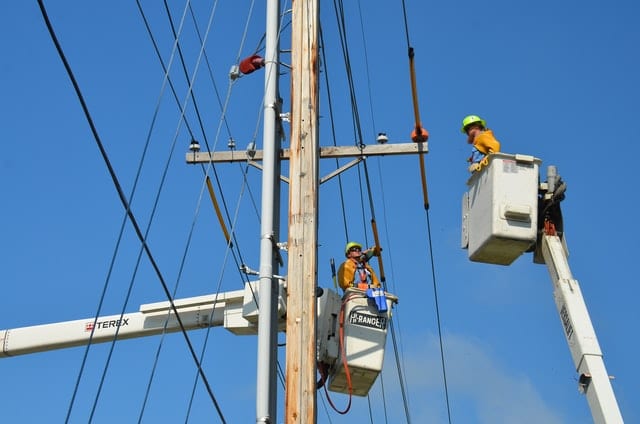 Do you Need an Operators Licence for a Cherry Picker?
If you've got a job that requires you to access heights, perhaps in an awkward place where scaffolding isn't appropriate, you might have considered hiring a cherry picker to get the job done. But, can you operate a cherry picker without a licence? We're here to set the facts straight so that you can get on with your next job efficiently.
So, do you need an operator's licence for a cherry picker? Anyone with a full UK driving licence can drive a cherry picker up to 3.5 tonnes (or up to 7.5 tonnes if you gained your licence before 1994), however appropriate training accredited by the IPAF is required to operate a MEWP.
Keep reading to learn more about the legal requirements of operating a cherry picker in the UK.
Jump To:
Can I Hire a Cherry Picker Without a Licence?
You cannot hire a cherry picker in the UK without a full UK driving licence. A 3.5 tonne cherry picker can be driven on a full UK driving licence for cars (B). Cherry pickers above 3.5 tonnes and below 7.5 tonnes require a C1 licence. If you intend to operate the MEWP, you must also have relevant, accredited MEWP training to ensure safety. Accredited MEWP training is required to safely operate a cherry picker, as work is conducted at heights. We recommend IPAF accredited training courses that instruct the operation of a variety of MEWPs
How Do I Get a Cherry Picker Licence?
You do not need a special licence to drive a cherry picker. A regular car (B) licence will suffice for vehicles up to 3.5 tonnes. If you passed your test before 1994, you may also hire a cherry picker for up to 7.5 tonnes. To operate the cherry picker, appropriate training must be obtained in line with ISO 18878. 
What Training Do I Need to Operate a Cherry Picker?
Whilst a full UK driving licence for cars is sufficient for driving a cherry picker, appropriate training is required to operate a cherry picker, this includes drivers who may operate the MEWP from the cab.
The IPAF MEWP Operator Training course is a great option for cherry picker training. The course instructs operators on how to safety prepare and operate MEWPs, including cherry pickers, aerial lifts, and scissor lifts, with categories including Static Vertical (1a), Static Boom (1b), Mobile Vertical (3a), Mobile Boom (3b), and Specialist Machines (SPECIAL).
When choosing a MEWP training course, we recommend that you only consider courses that are certified by TÜV, and conform to the international ISO 18878 Mobile Elevating Work Platforms standard. 
Alternatively, if you're looking to gain training for static towers, Hi Point Access offers PASMA approved courses for working at heights. This includes, PASMA Towers for Users, PASMA Low Level Access, PASMA Combined, and more.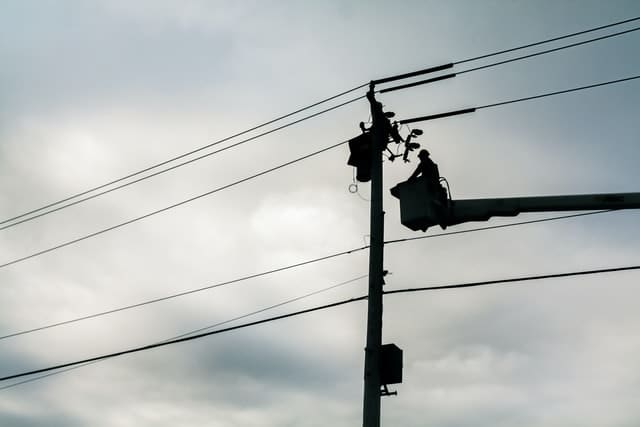 Do I Need to Wear a Harness When Using a Cherry Picker?
The cherry picker operator should almost always wear some kind of fall protection. This may be a full fall arrest system, consisting of a full-body harness, a lanyard, and a suitable anchor point secured to the basket, or one of the above as appropriate, depending on the vehicle used and the specific job at hand. This is to ensure safety when working at heights, and/or when moving.
Boom Type Platforms
We recommend using a lanyard that is short enough to restrain you within the platform bed, when working on Boom Type Platforms. This includes Static Booms and Mobile Booms.
Vertical Lifts
When working on Vertical Lifts (including Static Lifts, Mobile Verticals, Push Around Verticals, and Mast Climbing Work Platforms), it is generally not necessary to wear full fall protection gear, unless in exceptional circumstances, or particularly during bad weather conditions. However, we do recommend using some kind of fall protection to ensure safety at heights.
Working Near Water
The individual on-site that conducts risk assessments should consider whether the use of a harness (or other kinds of fall protection) should be used, or a life jacket. This will vary depending on the job at hand, and the individual risks associated with the job. 
Cherry Picker Hire Sheffield
Hi Point Access provides a range of Mobile Elevated Work Platforms (MEWPs), including cherry pickers, for hire in Sheffield, letting you reach up to 27 metres in a convenient manner. Unlike static scaffolding, our MEWPs provide a flexible option, allowing you to move around at greater speed, whilst still being safe.
All of our MEWPs for hire come with a trained and experienced operator, so you don't have to worry about licences and appropriate training.
Contact the team for a quote today.